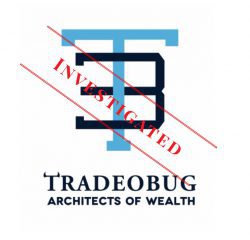 I got a new friend on Facebook after we had chatted a little back and forth,
I gave him a chance to explain about his deal.
I will try to give you my attitude to Tradeobug.
My Tradeobug Review
Name: Tradeobug
Website: https://tradeobug.com/
Price: From $ 20 up to $ 25,000
Owners: Robert Rill
Overall Google Rank: 0 out of 10
Tradeobug, Product Overview
It is a UK owned MLM company that deals with four items.
The first is Global Equity.
It sounds like a form of investment in companies around the world.
It seems as if they are buying alternatives here which should later yield a return to Tradeobug and their investors.
Then there is Forex which is a form of currency trading.
I also do not know much about this way of shopping with money besides being a hazardous market that can both bring quick profits, but also a quick loss.
Number three is Metal / Commodities.
Yes, you're dealing with the precious metal like gold silver and platinum.
The last one is bitcoin.
Which is some form of online currency?
I still have not quite figured out what they are worth in, for example, euro.
But I know that in some places you can use them for anything but shopping online.
So we have the Network Marketing section which is the one that returns.
Here you can build in about three links, where the first section gives the most percentages of what your line earns.
What this deal contains is that you have the four main business models that you can choose to build your investments around.
The Good & the Bad
The Good:
Here are several forms of investment and a realistic return.
They operate all over the world
The Bad:
As you know, I do not like structure where the money is difficult to figure out.
I'm also not happy to recruit to earn money.
Nor was I imported over the strength I met the first time I heard about the company.
Who is Tradeobug For?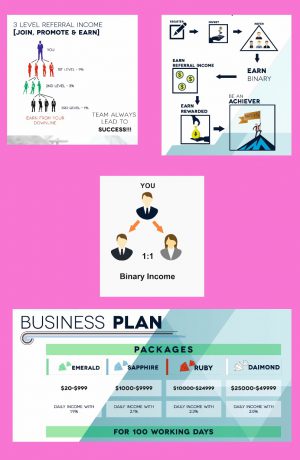 When I see this business, I see an MLM deal. Apparently, recruitment.
It is clearly designed to recruit others into the business. So it may be that the company has broken the code of how to invest in the four things mentioned.
But we are talking about high-risk investments that can give an individual profit by knowing what you are doing. I also have a definite feeling that they know.
But if you want to earn money here you also have to build a team. That was the clear message I got in the chat.
So we are dealing writing a network market business dealing with investments.
So, therefore, you should be networking.
I would advise you to have a team before you get started with this.
Tradeobug Tools & Training
I have to say that it's a bit sparse what I've been able to find about the training itself for this program.
After looking for video or other material, I've had difficulty finding a definite form of instruction on what to do once you've signed up for the program.
I must admit that it amazes me a little. I have looked at some similar programs.
Here I have experienced several members who have created the video about the business itself.
But not here, I have just met some official videos, and a few have attempted to direct the viewer to another program.
So I'm dependent on the person who showed me the business
If I use the sponsor link, I have received.
Then he has a big need for me to copy his work and create a network of people who want to use this business model.
Here I can get my report because I did not consider him to be a strong spirit that would be able to help me further.
Tradeobug Support
Here it is very clear that the company itself has a support line. And there is also a need for the things that are with here.
I know tiny about the four forms.
And if I choose to work with this, I have a lot of questions to answer.
If there is no clear answer, I quickly think that this business is a date.
Tradeobug Price
We are talking about investments here.
You can start off with $ 20.
But how far are you talking about investing?
No, you have to invest significantly more. As I understand the person, who introduced me to this.
So 100 $ is an exquisite place to start.
But as with any other MLM business, you can, of course, earn a lot more if you spend a little more money.
As far as I can see, the ceiling is $ 25000, and it's a lot of money if I have to make known my mind
My Final Opinion of Tradeobug
Is it reassuring to invest in a business that has a website without authority?
I certainly do not dare, but they claim you can get a return of up to 2.5% in 100 days.
Well, if you invest for more than $ 25,000.
It's a lot of money, and after all, it's not the interest of a high-risk investment that makes you wealthy here.
No, of course, we speak of the MLM section that can give you 9% of the money that the people in your first line invest.
Ok, you think I can start for $ 20 and earn hundreds of the team I get together.
Yes, that sounds excellent?
Again, I say no.
You may be able to find people who believe and feel that this sounds good through social media and your private network.
But for them to trust you, you should also have a little more to the point.
Because if you do not, why should they have it?
I have been called up by a foreign company more than once, telling me that they have the right investment for me.
But if so, why should they use me as an investor?
No, it' if you ask.
It's a bit the same way I feel now where I've studied this MLM model.
Why should they give me my money again once they've got their fingers?
I understand that they pay for the recruiting section.
Because if they do not, this kind of business will shut down very quickly.
I never thought it was a good idea to use the chat to recruit.
Since it is very obvious that you do not get anything from the people you chat.
I use it personally to keep in touch with old friends and to create new acquaintances.
When no, I do not have a deal with a compensation plan.
What I have to show is hard work.
Why build a business that I do not own?
I do not know about you, but I would like to have control over my assets.
I also do not want to recruit any of you or anyone else.
What I can do, however, is to show you a place where you learn to build it yourself.
Here you are completely free of complicated plans.
But you do not have to do the job.
But no need to panic.
Because you have the right work ethic and are you prepared to implement what you learn, I am there with the rest of the community to help you towards your goal.
But you can read more about how to get started.
No, it's not free. Your time is very precious.
But I just want you to give it a try and look at it without having your card information.
Do we have a deal?
Tradeobug at a Glance …
Overall Scam Rank: 75 out of 100
VERDICT: LEGIT / NOT LEGIT
In its way, it is entirely legal. PayPal is one of the payment methods, and they rarely use the name of a farmer.
It's not something I would recommend to start with if you want to work online.
I consider it to trade with money and precious metal. As more or less risky. Something I can not pass on.
A return of 1.9% on a smaller investment is quite ok when we look at the bank rate at the moment.
But I fear that when you mix high-risk investments with MLM.
That you get a cocktail that moves on the legal.
Not that I say this is illegal but.
When I find that it is MLM the part is the most important thing, I'm also a little afraid of the durability here.
And it is not the first time that such a deal burns out. Do you have a lot of work and a lot of money hugging here, then you risk losing everything.
Nice have a team you are likely to move on to the next deal.
To me, as written many times, it is much more important to be educated and to be the owner of the business I am dealing.
There is no secure investment.
When do you think
Are Steen you out to recruit me?
The answer is no.
I would like to show you where and how to build myself and my online deal up.
Then I do not want to work with you unless you're willing to get started. Networking and talk are one thing action is what's applicable.
But you can read here and why I have chosen this education.
If you have experience with this business and would like to know your attitude, then I would like to have it down in the comments box.
Of course, you should also like to inquire into my skeptical attitude here.
Let's take the debate.
Remember to Share and Like