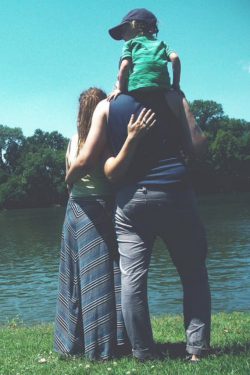 Do you have children or are planning to have children?
Do you know the insecurity parents have?
There are so many questions that you can answer and help other parents to answer by creating a page about being parents.
I have been single parents for many years, and now that my son has hit the immature stage, there are obviously some new challenges to make a good way to the adult life.
To me, he has always been a gift for my life.
I have considered it as hard work.
When he was little, I owned a transport company, with more employees and more vehicles.
As a father of a little boy, you can understand that while running a business, I should also be parents and take care of my son.
I had him with me everywhere.
He was a part of both my fire and, most of all, the daily operation.
Of course, he went to the nursery and kindergarten.
But there were certain periods when I had him with me.
How do you make a difference?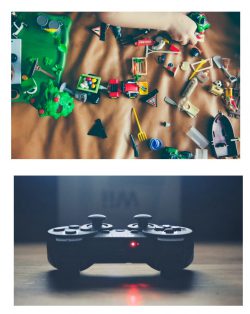 When he started school, I had to create another pattern of course where he could fit his school.
I certainly think I've got a young man in the house that I'm also close.
My younger colleagues have also begun to have children, and I can certainly feel their insecurity.
They spend a lot of money on remedies and clothes.
It requires some equipment to have small children in the house.
Toddler parents are a very dedicated audience, so here is a huge potential market.
I know people who have hobby plans have created small help packages and sold them via Facebook. It's probably a little more complicated way to do it, as it also gives a much larger logistics.
The same as I felt when he was little.
Throughout the time I have read a lot, which has helped me to cope with the parenting on some points.
I had both read books and searched for information online.
Of course, I also had the opportunity to network with his comrades' parents and wonder how they have experienced their parenting role.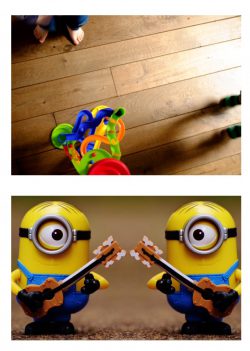 We all have a very different view of having children.
That's a good thing because it gives a lot of different approaches to it.
Now it's not because his mother does not like him or has not had a relationship with him. But she is a world lady and has spent more time traveling and living abroad.
So even though she has had a base in Copenhagen, he always lived with me.
So you can see yourself within such a small number, there can be big differences in the ideology of having children.
By creating a website about your experiences with your kids, you may also have the opportunity to help others who might experience the same thing about having children.
I have always been very committed to creating a better environment for my son and his surroundings.
I have participated in some school policy and helped create some principles that in everyday life.
Here I have had discussions with other parents where we have planned strategies.
We have moved on to pedagogical advice.
I have worked with the officials who have been able to influence the minister or the municipal council.
The point here is that I have done many experiences that can help the next generation of children and help my generation even if it has taken time. Yes, politics takes time.
When we talk about creating a website, there is always a question you can ask yourself?
Will I create profit or debate?
What I was working with was to create better communication at school.
We established some principles of contact parents in the classes.
I could make a page about my experience.
Then it would be a page that I would do as a guide to other worried parents who would also help create a difference in their local environment around the school.
Here is just an example of what you can do without having to generate profit.
You can also combine it to create profit.
There are so many products that make life easier for parents.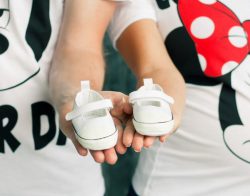 Here are a lot of toys that stimulate our children in their play.
Yes, the list is huge.
My experience says that parents of young children have a huge buy-in so there are lots of things that they use in everyday life that you can help them find by putting them on a website.
But here's a niche that's so big that you can create both.
The niches themselves are huge, so it is important to choose a selection of it.
One page might be about upbringing, by age group and gender.
Here you could, for example, describe routines, play learning, and more.
What about diet and exercise. Children should be inspired, and motivated, here is plenty of tools that you can help other parents.
Here it should also be something that you think is fun.
You can not motivate from the sofa.
No, you have to participate at some level.
The list is endless, and the niche itself is too big for me or you or a smaller group to be able to cover it thoroughly.
But you will find a single product that you have enjoyed. And you start building your micro niche around just that product.
Then you will also find your target audience among the parents. Yes, I want to show you where you seriously can build real income just from the interest of children.
It does not come by itself.
You need to learn how, but I can offer you the best online education platform to find out how to build a page.
And find the product and partner program that you can use to create your pages and articles.
All you need is that you are willing to do it.
So why wait here to get started.
Start today you do not get a better opportunity to create an income for something that you're passionate.
Did I say that it does not cost anything to look?
Yes, you get two pages to build on.
And ten lessons on how to get started.
So check it out.
Child families are a huge group by a large shopping pleasure.
Do you have an idea of how to help families with children in everyday life?
Or do you just want to know more, then write in the box below and let's have a debate about the subject.
Just remember to press one of the social buttons below, too.