All happy boys love cars.
I'm not an exception.
We are talking about something many people use every day.
So why not sell new or used parts for cars online.
I know that cars, in general, are a huge niche to move towards and that you can not only sell all kinds of accessories and spare parts.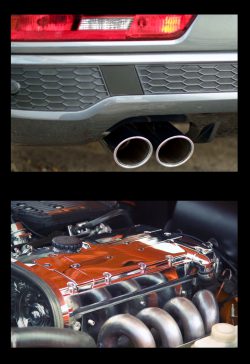 I have a car of the older model, and once in a while, I'm doing it yourself to screw it on.
The mechanical parts that break shock absorbers are something I've changed.
Last year I also put a new exhaust.
I can not make the big repairs myself, but regular maintenance is no problem.
Good enough, I do not use my car every day.
I cycle back and forth from my job when the weather permits.
So you can see here are also two topics to write.
The first thing about changing my car.
The other could easily handle my experiences as a cyclist
But when we talk about creating a small niche page, here are several thousand products that you will be able to build a website.
For example, a lot of extra equipment is not legal in all countries.
However, many kids can make everyday life easier for many motorists.
Here, for example, you can help your fellow travelers with some of the gadgets you use in daily life to make it easier for you to drive the car.
For example, I have installed a cupholder and a small holder for the notes block.
I have also got a different gear than the original one.
You can see the list is long.
How about trolleys, trailers, yes there are plenty of accessories that can create extra luggage space.
Here you also have more than one micro niche where there are several models that you can build a page.
What about safety equipment and entertainment for children.
There is nothing more annoying than driving with troubled children.
I have not researched much here either, but here you can also find many different topics to build it around.
You are right there are so many things just on this subject that need to be.
What about a traffic website.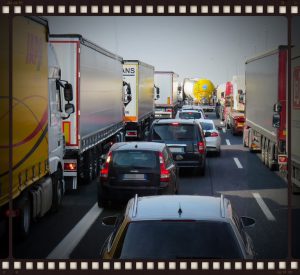 I've been driving the lorry in the past and have a broad view of the road.
But have also experienced how many blind angles there are when you sit so high and have a long box after you.
Here are so many hazards and things that people should think about when driving near a truck.
Many ordinary road users do not think about how big we are and how much we weigh.
I can easily find far more than ten items just by describing all the points you need to be aware of when driving near a truck.
Good enough, such a page would not be a direct way to earn money to start.
But on the other hand, there are some equipment that you can install that either give warnings or other characters if you get too close.
Yes, signal and safety equipment there are plenty of variants.
When the truck is stationary, there are a lot of additional equipment that can be mounted so that the other road users can see it clearly.
I want to say that I have seen some accidents that could be if people knew the same and could see the same thing that I saw for example.
Here are also a lot of accessories that the driver can enjoy in everyday life.
But also when driving far and staying in the truck for several consecutive days.
For a while, I have traveled far, and my friends and I bought some things for entertainment, but also more practical effects that made life on the road much easier.
We have had coffee makers cookers, cooking utensils, tv, fridge all kinds of extra things that make it good to be far away from home.
There is nothing to eat in rest areas every day if you are away from home for a long time.
Here's also a little extra entertainment.
Where do I get the picture?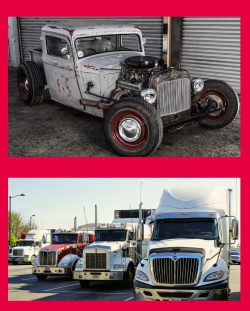 Many of the effects I've mentioned here are some drivers who use and buy as an option.
There are hundreds of other effects and brands that you can sell online by finding a partner program and earning a commission from there.
Yes, you're right, it's impossible to create a page with all the things just mentioned in the article here. I want to start making a micro niche page.
It can, for example, be roof boxes for passenger cars. Here are several variants and qualities. I will investigate what people write about the different.
Compare them with the one I use.
Yes, I would just like to make a page with the rating of the different boxes.
But first I will find a domain name to the side.
A relevant one then I will have a lot of options to build it.
Yes, it can with many different designs.
You can just choose what suits your temper. I think it should be pure and bright in the colors.
I like being able to insert an image at the top just like I have been able to with this page.
But we are different as humans, and the way we like things changed are also different.
What's important is learning how to put it all together and make sure you're comfortable working on your side.
If you are well, your readers will also automatically get a good experience from visiting you there.
Do you want to make a website about cars and would like to learn how to put it together so that you can at some point get a share of all the money that is on the market.
Then you can read more about what I recommend you should look.
The internet is big enough for us all.
You can also get your very secret base from which you can work with whatever interests you most.
To learn more about how to get started, feel free to write me down in the comments box.
Remember to Share and Like.
Just touch one of the social buttons below the article.