Did you ever think about creating your own membership site, where you can either teach or sell your online products.

That's what Insta Member is about.
I have learned that it is a wordpress plugin, in the series of many.
It is my springboard to describe how I felt about administering a membership site.
My Insta Member Review
Name: Insta Member
Website: http://insta-member.com
Price: $ 167 regardless of the subscription you choose
Owners: Suzanna Theresia
Overall Google Rank: 1 out of 10
Insta Member, Product Overview
What do you say to owning your own membership site?
Where your clients can come and go as they please.
You can use it to teach them about your niche, you can get them to engage with each other.
You are the coordinator, and ensure that they are getting news from you reasonably often.
You can sell products and provide online training on how to use them via your member page.
In addition it is a wordpress plugin.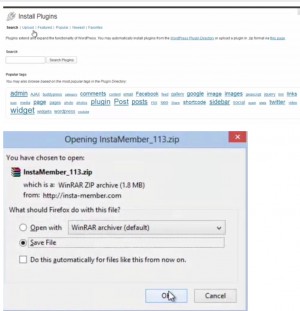 So if you know of wordpress in advance so you are well on your way.
You get to save a lot of time by just using this plugin.
This is where I have found. It is easy to use compared to some of the free plugin who is also designed to build membership site.
It has the themes which fits a member page. You can even switch between researching if you have multiple purposes.
It can be a bonus or sales page you have created.
You get as I said a number of ways you can mix the required landing pages.
So you both can give bonuses or sell from them.
This means that you can actually make them all equal researching, completely without having to go out in the raw html to create your design.
You get a lot of opportunities to even create your design. Of course, within the framework wordpress has.
You can choose almost any form of payment. So you can easily put an Affiliate program up to your members.
You can also just use it as a base for a series of continuous sales.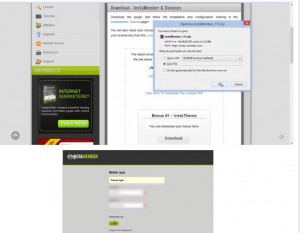 You also get a secure lock in to your users. You can easily keep it completely free of spam. It's one of the things I never got done by my
In addition it is integrated with gotowebinar.
As is clearly an equally powerful platform to use if you understand how to create webinar.
There a lot of bonuses you get that you can give or sell to members inside your member area.
The Good & the Bad
The Good:
It's really easy to set up if you know a bit of wordpress.
It is a great tool if you understand, that it is you who must create the value for your audience.
There is support integrated so you do not have to think about the technical support to your members.
And you can very easily make it to an affiliate program where you can get Affiliate to promote itself member since
The Bad:
It may well be that it's easy to set up. But it is quite another matter to drive traffic to it.
I am not quite sure that Google is so fond of this kind of pages.
There is no telling how to drive people to your member page in addition to probably have to have a list in advance as you can write to.
It certainly does not apply to new online as described in the intro video.
As a small publicity stunt user Suzanna A toil familiar faces. But she says not really anything about what it means to manage a member's area.
Who is Insta Membership For?
You must not be a new online to begin to create member sites.
I tried it myself a few years ago without much success.
I was quite simply not ready to make the value enough for my audience. There must be some knowledge to run a membership site
You have to be able to create value for your members, much the same way that you need to create value for your readers to your website.
But have you reached a point where you are ready to manage a membership site. Are you prepared to create value for your members every day.
Then it is perhaps something you should consider.
You must be able to create good context.
You need to actually add value and energy to your member page on a daily basis.
You must be able to deducted if in a dialogue with your members, even if it becomes critical, or when they begin to direct questions at your behavior.
Remember people need to have confidence before buying something from you.
Have to be clever if you want your members to buy products from you.
Insta Member Tools & Training
I'm a little surprised at the amount of information to consult with all the research modules you get when you download the plugin and is in the process of setting it up.
But this is only positive with many details.
Insta Member Support
Now it's just a plugin you can use to create a wordpress member page.
The same support you get to your members. You also get when you build your member page.
Insta Member Price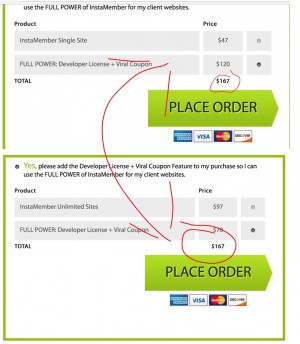 I thought it is not expensive for the whole package. what I do not understand is that whether you buy a domain or if you buy for more then the price the same.
The license is expensive if you only need it for a domain.
This is not quite fit together in my optics.
Of course you can try it for 60 days and get your money back. If you do not feel it works as intended.
My Final Opinion of Insta Member
It is a series of many wordpress plugins you can use to build member pages.
Technically it is very easy to download, and put it into a website.
Unfortunately, I have no idea how big you can build it for the more pages, images and videos you charge the more substantial is the page's database does also. Members also fills a portion up to the database.
I think you have to hold the item tightly. It is not the new Facebook you get.
I have stitched me know is that payze and paypal are easy to intrigue. It shows me that it is a useful plugin.
I personally would not use it on a blog that I run in advance.
I'll start it up with a brand new domain.
I have the advantage that I can test unlimited amounts to domains before I buy it. If I break something, I can just try all over again.
As I said, I did not come to the stage where I need to make member pages. but I even feel that I am well on the way.
I just need to be able to use the free traffic full.
But you can read more here about where and how I build my online base.
Insta Membership at a Glance …
Overall Scam Rank: 40 out of 100
VERDICT: LEGIT / NOT LEGIT
It is a great tool and I have not found some complaints about it.
But to start out with building member pages are perhaps a little too big mouthful if you are new to online.
It requires simply that you are able to add something valuable to your members.
Sure you get some products that you can distribute and even test before you give or sell them.
But be aware that many of the pages that you are doing of course should be hidden from the search engines as they only need to be designed for your members.
Therefore, you still need to have a website next to where you can tell us what your member home page.
Otherwise, buy traffic to it and it is as I said a very different calculation.
Here you really know what you're doing because it can quickly become expensive.
You ideally need to earn more than you pay for your traffic.
All the way back to the base you must learn to crawl before you can walk.
If you do not have the skills required to manage a membership site online, then this is one of the pelts buttons as you are just wasting your time.
But I have an alternative, you can look at if you want to learn how to build a base online
Whereas you've come to a point where you've got to send good value out of your readers, then I do think you owe them a place where they also have a chance to meet and meet you live.
If you want to know more about it to have a members area so just email me below.
Or do you have some extra information, I will be really happy to know what you think that is the right thing to do
If you like my article so remember to share and give it Like