Now I'm back in the social media, a friend has shown me the model for this concept. I have decided to do some research and draw my own conclusion.
I just want to clarify that I do not have anything to do with the business and this article is based on my own attitudes.
My Better Globe Review
Name: Better Globe
Website: http://www.betterglobe.com/
Price: 17 € which is the cheapest package
Owners: Rino Solberg
Overall Google Rank: 3 out of 10
Better Globe, Product Overview
Plant a tree and make money doing it.
It is, in short what this business model is about.
It is structured as a Network Marketing business.
It will, as I said say that you should buy one of the packages of which the cheapest costs 17 €. You can also purchase a donation package which helps to help get the water the trees.
Your suite is also supporting the development and education of the children in the local area where your trees are planted.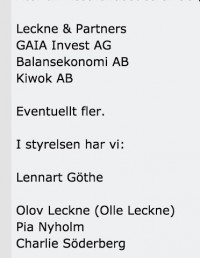 Once you've done that you can then sell the idea further and get someone else to plant a tree and donate a package.
It is a Norwegian concept was started in 2006 as you Can see they have been around for some years now.
Rino Solberg is the person who is identified as the spirit behind it, but I have found some Swedish businessmen who also has a hand in it.
The people have previously built pyramid and have some experience with it.
The Good & the Bad
The Good:
I like the idea that we have to pay back to a continent which we have used for hundreds of years.
It is a fantastic website
You will for once not promised quick money without having to work for them.
The Bad:
I am not in favor of pyramid schemes, as it usually only those who are in the absolute top of the pyramid is going to make good profit on the project.
It's a bit ugly to make profits on charity.
Who is Better Globe For?
Let me be clear: this is not just about charity.
It is a business model that is built like a pyramid.
The more you recruit the more money you make.
Here you earn from those you have recruited, and they also have sold some packages.
So it is actually a quite traditional MLM business.
You will not see a return on your investment is 20 years into the future.
Yes it take time for a tree to grow large enough
What make my alarm bell ring is that this is flipping that we on this earth has a continent that has been used for many generations and which require some more radical approach than just that we buy a tree at a time
Better Globe Tools & Training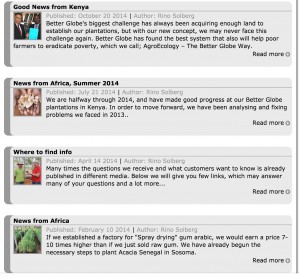 As with all other matrices it is very depending on whom you purchased the program through.
You may be lucky and you end up on a team that really has created a training platform so you learn to build the business up.
I was introduced to the idea of ​​promoting it with paid traffic.
But it is something that requires that you really know what you're doing or else your budget quick run from you.
My attitude to paid traffic is that you must be really good to get the free traffic.
It can come from the search engines or social media.
Here it goes just not that you only display your Affiliate link.
So we are back to the traditional form of network marketing where you have to find someone to talk to about your business every day, but like everything else you work with online will get to be overwhelming and take a lot of time.
You simply have to build a platform around the business.
See where i do it Here
If you've read some of the other articles that I have written so you also know that my position is that you have to build a website.
Which is your personal place on the web.
You can read how easy it is here.
Better Globe Support
You are in many ways depending on the person you list below.
This is where you need help to build your business.
Obviously they can vary greatly.
You have no real guarantee that you get the help needed to if you end up with the wrong team then you are left to yourself.
There is a little bit client on every page, but I've only seen Rino Solberg post updates.
A decidedly member area you find on Facebook in one of the open groups.
But as with many other network marketing business, I have found it very difficult to find a good constructive dialogue about the business
Better Globe Price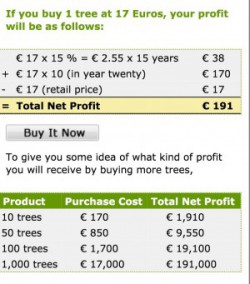 € 17 is not a fortune as you invest. In a wood and 500 gallons of water.
But you are promised a return of 15% per year.
With this kind of business it used rarely be getting along.
I am convinced that you are going to build a great team that you are going to have return is perhaps more than exaggerated.
How can return be so high? when it is charity which the entire business is based around.
I have more than once met these websites which promise high profits, but many times is the plan so complicated calculator to figure, that it appears not correspond to reality.
Unfortunately, I am pretty sure that you must recruit a lot to see it for profit.
My Final Opinion of Better Globe
I can see that it is a business that has been around some years now, they have a big beautiful and attractive website.
The very idea that we need help to get Africa to become more green and help that they get a better standard of living.
But that created a business around it that we as individuals can make money, I thought is a bit ugly.
I would like to pay a little to help organizations once in a while, like most other people here in Scandinavia where we have a high standard of living.
But to build a network marketing business on the problem seemed for me not ok.
Firstly, it is not a help organization, it seems more like some smart businessmen who have created a pyramid sceme around it to help another continent.
When it also is clear that it's some people who have built some more or less dubious transactions up earlier, so it gets a clear alarm bell to ring with me.
For me, an internet business hard work just like with any other business.
I think there must be a much more clear compensation plan.
These have shown on the website how you earn your money, but it is usually often much more complicated than it seems.
You do not own your business when you do not have your own base line.
Here I think that your own website is the most important if you want a chance to help create value for your followers.
I see it often as a trap to lure new in since in many cases just as here is set up really nice.
Unfortunately it is very rare to this connec-.
I, on the other hand, say that it is a good topic to build his own website around.
If you bother to charity to Africa then you have a niche where there certainly is room for you.
Maybe not a profitable niche, but clearly a topic in which you can help to create a good debate and a subject you can work a lot with.
I have a very clear position on that you can not build for others if you can not build for yourself. As written before it took 2 minutes to get a website.
But it can take years to build it big enough to make sure you are able to make a difference.
If you're looking for a good solid way to generate an income online then you should work for just as with any other business.
You have to build it around a topic which interest you.
You have to work with it for a very long time.
Remember you also need support and training.
I would personally like to get you started, but you must do the rest of the work your selfe
Better Globe at a Glance …
Overall Scam Rank: 75 out of 100
VERDICT: LEGIT / NOT LEGIT
It's hard for me to take a network marketing business serious at all, I felt well enough that even the idea is really good.
But the reality is unfortunately rarely to match the good intention.
Although Rino might mean it well and although.
He is the only active on the website.

So it can not completely change the fact that there is doubt about who the real people behind the project.
Besides it seemed lacking a forum of members who share experiences and and thoughts.
This is one of the things that really gets my red light to blink rapidly.
I have seen so many of this type of projects, that I find it very hard to see this as a serious business offer for me.
Nor do I see how Africa can take advantage of a project where we as purchasing a wood project. We also must have profit from.
Build a solid platform that you can work from.
Get the right education.
Only then can you think of to help others to build a society up.
My position is clear.
You can not do it with Better Globe.
But let me hear what you think.
Throw me your opinion bellow.
Please give it a share and Like