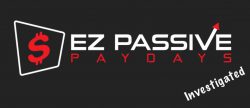 For once it landed directly in my inbox. EZ Passive Paydays is the last course.
A large number of courses I have looked at within the last months.
I can find some right moves.
But there is also something that I am less happy with
EZ Passive Paydays Review
Name: EZ Passive Paydays
Website: https://www.ezpassivepaydays.com/
Price: 13 $ pledge sales up to $ 100
Owners: Anthony Mancuso
Overall Google Rank: 0 out of 10
EZ Passive Paydays, What does it contain?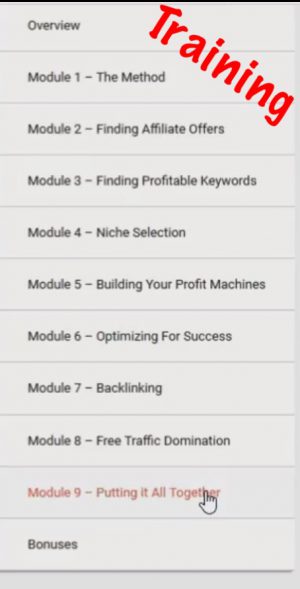 Anthony has found the solution.
He has built a course on it.
With nine modules.
An intro and a conclusion that helps you to chain it all together.
He also has a wp theme for you that he has created to create a landing page that should convert higher.
Although he says something else, the course works for me as an affiliate marketing course.
Where to learn about the traditional topics that allow you to build an affiliate website.
Neither more nor less.
Find an affiliate product.
Create a niche website over it.
Find the right keywords and get your part of the organic traffic.
What you need is to build it together like all other affiliate sites.
He also shows you some techniques that I actively want to discourage.
Here I am thinking of getting a backlink.
Something like Google has had a lot of focus on for a very long time. Yes, you learn both the short-term and long-term options.
Here's also one of my favorites for training on how to set up video and get traffic that way.
Video and hangout media is for me the most fun platform to work out. It is at least a traffic technique that I think is very exciting to work.
Once you have bought the training, you will also get some bonus that goes more in-depth with video traffic and organic traffic.
The Good & the Bad
The Good:
It is a course that fit together. So everyone can join.
The actual video training is not the most expensive to buy.
If you ignore all the money shown, then it's an okay course.
There is a wp theme included.
The Bad:
It is only a course.
Here is not a complete package of tools.
Nobody earns money the first few days online.
There is no secret formula when we talk about affiliate marketing.
The sales side is not entirely related to what the real product is.
You will meet some sales in the member area.
Who can take advantage of EZ Passive Paydays?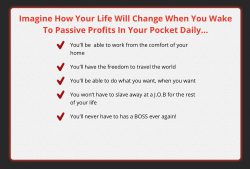 For 13 $ it is not expensive for an introductory course to work online.
As new online, it's quite ok to get some basic training if that's the way you want to go to earn money online.
To think you know a little training gets ready to conquer the internet.
Maybe aiming too high.
When I'm introduced to a new product online, I always look for who writes about it first.
What they write is very important to give me an impression before I test it.
I can find that there are affiliate bloggers who might want you to buy it through their unique link.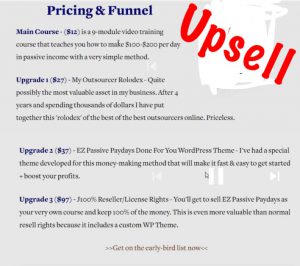 The way they describe the course seems to me that they would like you to buy so your credit card information is in the system.
It does make it much easier to get you to buy more of the info products it contains.
Warrior forum is the place that currently has most of this type of product.
Yes, I meet them almost daily.
Familiar to them is that they are in the range of around 10 to 15 $.
The plan is then to get new online to buy the cheap package and then to spend more money on sales.
Even though I see this as an ok course, it's in my mind.
EZ Passive Paydays Tools & Training
Now it's nine-module training you buy here.
The actual training is what you buy.
Here is also a wp theme produced that should convert relatively well.
As with all other of these info products, there is a member area.
I have not yet been able to contact there to other users.
It may be that it will be successful over the weekend.
EZ Passive Paydays help
There is no facebook group yet. I have not asked for a support ticket again.
As I have written, I have not met any life in the member area yet.
But here's an email address that you can write.
But if I get an answer, I can not say yet.
But everything else will be stupid.
Most of us will not spend the extra money unless we have some contact.
The product has just come out.
I am convinced that the provider feels good and is more than willing to contact you as a user.
EZ Passive Paydays Price
As with other relatively cheap info products coming through the warrior forum, they on making you spend more money once you have purchased the course. Fortunately, the most expensive merchandise is about $ 100 that gives you ownership of the product.
My Final Opinion of EZ Passive Paydays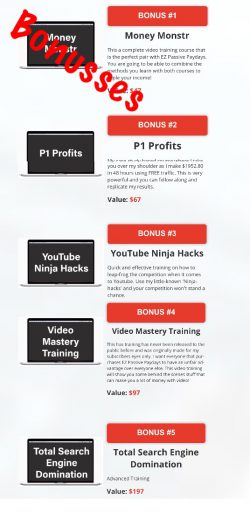 I have to say that I meet many products coming from the warrior forum.
I wrote last week I think so much that they have taken over Clicksure regarding this kind of product.
I am a little tired of meeting websites that tell you how easy it is to make money as new online.
I think the internet is big enough for us all.
Yes, there is an enormous potential if you want to build a real business online.
Affiliate marketing becomes a significant part of it for each year.
More and more make good money on it.
I certainly see that as a very positive development.
But of course, there is also a back here.
The market is flowing with these kinds of products.
Who makes money from dreamers?
Yes, dreamers who hope they can earn a living by very little work daily.
But honestly, although this is a pretty excellent series that can inspire you to start with affiliate marketing.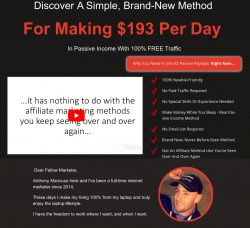 Although it's not the impression, you get on the sales page.
Exercise programs for this subject will be almost every day.
So the competition is getting pretty hard in that field.
But on the other hand, there is also tremendous potential.
Many of us want to create an income that exceeds our rent from our day job.
But it's a trap if you think you can do it for less than an hour's work a day.
You need to work much more at first if you want results.
If you want to make money, then you should consider it as a business.
You have to work far ahead of time. It starts with minimal earnings.
A single dollar after two to three months is a huge win.
Then you have to work even harder to build on.
Ok, you develop yourself in the process.
It will be more comfortable with time when you develop and get built authority. Unfortunately, you have already started crooked if you have the idea that you can just work an hour a day and get successful.
Yes, you can.
Sometimes you may need to work only one hour a day. But you do not earn anything during that period.
You only maintain your skills.
Which is also necessary if you want to return and spend the time needed to get the success you are passionate.
Ok, let's return to this course.
As you said, you can use it to get an idea of what it takes to build an online base.
But unfortunately, there is a lack of tools in the box.
If you want to develop a business, you need a network of like-minded people.
You need a website that on a secure basis.
It should work every day.
Unfortunately, a single theme that may not suit you is not good enough in my optics. If you want to build a business, then you must have all the skills required. You must learn to build them up.
It only requires you to have the will of the change in life as it is to manage a business.
Ok, what can I offer
What do you say for a week's trial?
What do you say about a 10-course course?
Do you get a website?
You can use it to create a form of authority online.
You are also allowed to experience a safe and vibrant society.
There is no secret formula.
You will learn everything you need and a little more.
You become yourself master of how far you want to drive it.
Yes, you become part of the growing group of people who learn to use affiliate marketing in a structured and real way.
It is your decision.
EZ Passive Paydays How Highly Rank It?
Overall Scam Rank: 70 out of 100
VERDICT: LEGIT / NOT LEGIT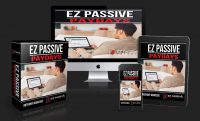 There is indeed nothing wrong with making an online course and then offering it for sale.
What I do not like are all promises of immediate success. No people can build a fortune of just 13 $.
Success online builds how well you can become an authority.
That's something you need to learn one step at a time.
It also requires you to find a niche or subject that has your full interest. Without that interest, you get tough to get credible.
Yes, it's true that you can quickly start from scratch.
It is also true that in the long term you can get the success you want.
It is with hard work and a strict goal.
You must learn to understand what your time will on and what it will not. One thing that you can buy you poor in is courses.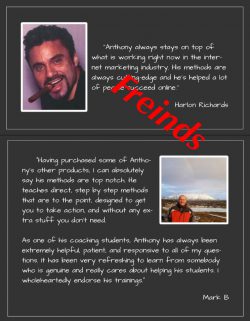 I've done it myself, and since then I've seen how much time I've spent on nothing. Yes, I have tested much different software and spent some time watching videos that did not tell me anything new.
Yes, you have to.
But it must take place in a way that does not leave anything that you then have to buy to get the latest information.
You also do not have to buy a license to own a product that others have created.
You get the affiliate ID.
Promote and get your payment.
This kind of training is more based on getting the buyer to buy the next new product.
So the seller can earn more.
A complete toolbox contains the tools and training you need neither more nor less.
In fact, there is no need to be so much extra in that box.
You must have an opportunity to build a base based on the knowledge and research you are doing.
It's a waste of time and money that two you can do half the work and then get it all out of it.
Ok product and I think it's a-ok video series.
But only the most essential tools are missing.
As a network and an excellent place to park their website.
Have you attended the course, I would like to have your attitude downstairs.
If you just want to contact or ask questions, then you can do that too.
PS while you're here click on one of the social buttons below.