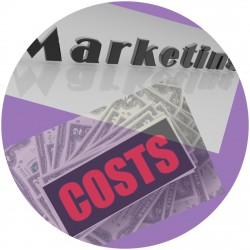 I have already shown several times about affiliate marketing.
But if I've given you a proper explanation, maybe so much is said.
I want to explain here my view of how it works and what the benefit to all can be.
There are four involved parties in it.
Everyone wants to make most of it.
provider
(the manufacturer, who created the item that would like to online)
Network
(the place where the product is. It is usually a webshop that allows a webmaster to advertise the products and then give a percentage of sales to the webmaster)
Selling
(then all three parties who share a deal that the network usually manages)
Buyer
(Are you and me making a purchase online)
Like everyone, have a good experience.
What is it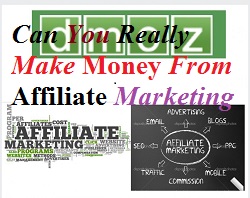 Very briefly, it is a manufacturer who would like to sell a product.
But as well, it can be a costly affair to sell in the traditional shape where you buy advertising space to sell the item.
Look at the considerable brand and think a bit about how much budget they have for marketing.
It may be all that television commercials, online advertising, newspaper advertisements and more.
It can be costly, and in many cases, they do not at all control what it may cost to sell the item.
Therefore, they find an alternative way of promoting the products.
Is where the affiliate comes into the picture.
For now, they can offer the product to a network that only receives a share of a sale.
Let's take an example with one of the biggest of the kind for Amazon.
When you think of them, they are all the way and yet not.
They are online. Have a variety of different items that you can not find anywhere else.
Do not have that you will find it hard to find it at all.
If you think about it, it's scarce that you see an advertisement from them, me?
What they have in turn is a partner program that allows all of us to promote the products they have in there.
We typically get somewhere between four to eight percent depending on what and how much from our partner ID.
Yes, you sign up for their program and get a unique ID.
There is your webmaster.
You earn money from it, the network makes it, and the provider receives it.
The provider's budget is fully determined.
It may be that they have a more significant calculated percentage, but they should not pay for us as a buyer to click on the product.
It should give them a considerable saving.
All three parties earn money only on a sale.
The buyer has the same guarantees as with any other purchase.
How does it work for me?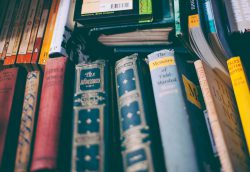 As said, you are a webmaster that creates a context for specific products.
It may be via ratings or guides.
There may also be instructions and attitudes.
Where you help your readers with information that can help them solve a given problem.
The problem that you help solve does not mean a direct sale.
But it may cause the reader to come back and click on your unique ID link and make a purchase on the network.
It's the straightforward version of how it's going on.
Yes, you choose some concrete products that can make for your narrow audience.
You promote them and get the commission from it.
Now there is a big difference between where you download your id link. Amazon is a terrible business partner.
Be unique in their service to customers.
But you are not a customer for those you are a partner after some entirely different rules of the game.
But believe me, there are oceans of networks and small shops that will offer you a partner. With some products, you will get up to almost 50% commission.
Here we talk about books and other info products.
For example, you can try to find a partner program yourself.
Yes go google and search for any product and write affiliate afterward.
You will be amazed at how many options you get to link to a product.
A product that you will be able to receive the commission from time to time through your work on your website.
How can we take advantage of it?
When you become part of a marketing system where there are only winners, you as a webmaster or website owner can take significant advantage of these networks.
The search engines do not like affiliate links that are posted directly in the same way that your webmail does not like to post a third party link to mail.
But do you build a website?
Then you are first-placed.
If you build a good trust for your readers, you can link from your website to products offered on Amazon, for example.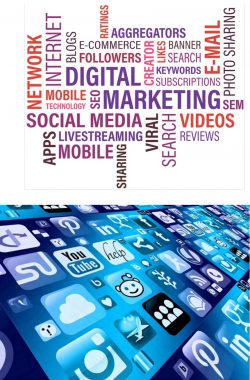 You earn on all the sales to the specific reader who on your link. The network places a cookie, so it's your unique ID for a period.
At Amazon it's a day out elsewhere it's significantly longer the cookie works.
Do you create an online authority?
If you try to confess your audience, your website will create a kind of return income.
If you get the traffic and the fan you need, you can keep earning revenue from your posts and pages.
Do not misunderstand because it's not easy it takes a lot of work from the web developer's side.
But since you get a target audience online, it will grow, and there will be readers coming back, and thus you will be able to keep on a building.
Once you've earned the first dollar, just build on and keep helping your target audience.
You are on the right track.
Most of your readers will not be potential customers at the start.
Here is one of the pitfalls.
You will meet a lot of programs that will take an exorbitant price to teach you some of the things that are necessary to learn.
Then it is imperative that you walk carefully. So you do not waste your precious time and money on it.
What is the benefit of the provider
Imagine having a product sold either online or through your store window.
Yes, it may cost a fortune to get people to spot that product.
Many major brands use television commercials, radio advertisements or buy expensive ads in search or on Facebook.
Here are a lot of places you can buy advertising space.
All places where your advertising budget may more or less run out of control.
There is a reason why the advertising industry is as big as it is.
Everyone wants people to see and try their products.
Too many providers this may be a vicious circle where you produce the product promoting it. To sell it so that they can afford to repeat the process.
It's the traditional way of making your product visible.
Affiliate marketing is nothing new.
It is also much more prevalent than you expect. The advantage here for the manufacturer is that he or she should only have added the product to a network.
After that, the network provides the rest.
It finds partners who want to promote the product.
Gets their bites off the cake and the partner receives theirs.
That way, that part of the budget will never run out of time.
You will also quickly find out if it is popular or not.
If it's a good product, all the partners will do everything to click on their unique link.
However, they only have an expense on a sale.
You just replace the advertising agency with a network not smart.
Have a future
Then the answer is apparently yes.
It has a brilliant future.
When providers and networks can set a definite price for what they get for each sale, they have no reason they should not continue to give us a chance to promote their products.
They save so much time and money so that something else cannot.
We have already seen significant chains in trouble because they were not willing to see the benefit of having such a partner program.
A classic example is Toy Toys r Us, which in some countries has had to shut down.
They could not see this advantage.
Astronomical amounts are being converted online each year.
There are more and more online every year.
All people search online for information.
Yes, we have started to go online and look for things we want to own.
We want to know what others thought about them.
Therefore, a place like Amazon also has a rating system. Allows the customer to make a choice what they read about the product.
Now, it's not just physical products I'm talking about here. What about travel experiences. Games and much more.
You can, as a webmaster, of course not cover everything.
So, therefore, you need to find a very narrow audience that you can help.
The narrower, the more specific you can be.
Is there anything I can learn?
Everyone can learn and afford to do it.
The concept itself is straightforward.
You must learn to build a website.
The page itself takes less than five minutes to create.
But the content that will enable you to commission in due course takes time to build up.
You can do it yourself without aids and teaching.
But in many cases, you come out with a significantly more expensive solution than the one I want to show you.
If I now say there is an online university where you in small bites.
Allows you to build it up at a pace that will enable you to get the authority needed to be able to get a portion of the cake.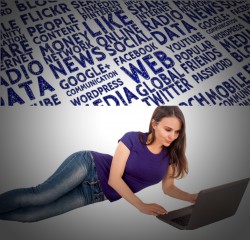 Yes, it's a billionaire industry.
But the good thing is that there is more than enough space for us all online.
Revenue rises from year to year and more and more come online every year.
The mechanisms are as simple as I've explained to you here.
But it requires a lot of work and learning if it is to be successful in creating an income with it.
It may be that you have met mentors and websites more than once, telling them that they will release the secret to you.
But there's no secret other than perhaps adding a new way of thinking.
When you think of getting a part of this cake that can among a lot of ordinary people.
As you said, you cannot be anywhere.
Although most of us initially try to span as wide as possible, it is the opposite that is important to learn to do.
For example, find a very narrow audience that we can provide excellent and educational information.
If I say, you can very quickly learn to become an authority in almost any niche.
As we call it, we are addressing a narrow audience.
What is most important is that you are working on a topic that interests you.
It is a very long-standing process to create the dialogue with a narrow audience.
And an even longer to create a broader audience.
To a very narrow audience, there are many different ways you can interact with them.
So even here you have to choose a method.
But one thing you can not get over is that you have to have a base.
A place where you can.
Here comes a website into the picture.
Yes, you can make yourself visible by having social profiles, which I also think are important. But a website is your house online.
The place where people can come and visit you.
The place where you can help your readers.
The place where you can make it safe for your followers to be.
It's also the only way you can get involved in the essential organic traffic.
But do you know what?
I have one for you.
Namely, you get a website and ten lessons in how to set it up.
It's free.
Yes, you heard right. No credit card information.
We are a large society in which everyone owns the tools needed to create a thriving online base.
What are you losing?
When you pick up your page, you will of course also have my support.
Judge myself I have just updated my description of the society that I'm talking about here.
Do you have any thoughts about affiliate marketing so let's know it in the comments box below?
Just remember, but you're here to hit one of the social buttons.