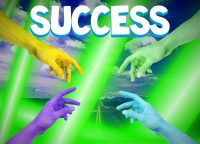 I hope you are aware of what a niche is.
Because I want to talk a little about keywords that can be the niche you choose.
But no matter what, there is a huge market even if you do not choose to build sales pages in that sense.
Finding his niche and making it profitable.
Most of all, to do with some of the keywords you use as headlines in your posts and pages.
The good thing about learning to find keywords is that you almost get an inexhaustible source that helps you find topics to write.
When you learn to find keywords within your particular niche, you will see that you are sitting in a vital knowledge center.
One that you will manage once you get a stream of useful information. The way the search engines help you is by letting you know what is.
But also give you the information by linking to the relevant context.
You can then collect the puzzle yourself
Yes, you can dominate all niches if you understand how to find the words and use them.
But of course, it requires a lot of work to do it.
First, find your niche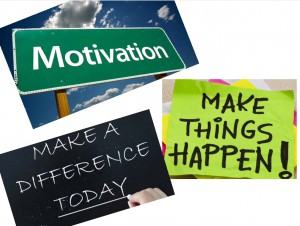 Yes, your niche is your particular audience for your context.
A context that ultimately would suggest that you find a product that can help your target audience.
We all have some knowledge about a particular subject.
Or we also have an idea of a topic that we might want to know.
We are all different as humans, and we have every purpose of our lives here.
That is also the reason why we even have different interests.
A good website can often of as a page to a particular audience.
It may of as a non-profit-making page.
Yes, you heard right in many cases, you think about finding and disclosing information that can create value for your readers as in the long term, making your niche profitable.
But it requires that your information is valuable to your readers.
That value can be created by counting on you and the information you provide from you.
Therefore, it is also vital that you burn enough for the subject.
So you're willing to get the extra knowledge that makes your readers get hungry for what's new to you.
If so, your heart child will all through your work and your followers will feel your enthusiasm.
What makes a niche profitable
I've been a little on it.
You have to burn for the subject.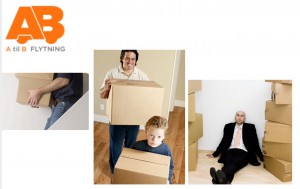 Of course, some niches are more profitable than others.
But the most important thing is still your drive to work targeted at a very narrow group of readers.
So the more specific you can make your readers the better.
I do not know if you have met someone who claims that the master is mastering more or less everything on a broad subject.
I know my first thought is always that the person does not do anything. Whereas the person who only one thing is more credible to me.
As soon as you approach too broad your area becomes so big that you will lose a large part of your trustworthy.
Hope you can see the idea here.
Some products will in some cases give a more significant percentage.
Here, I think correctly about information products that, in some cases, actually provide a significantly higher proportion of any sales.
But if you do not burn the products, then you have nothing positive to pass on.
So, even if it's one or more physical products you work with, your desire to work with it will be much more worthwhile than the high percentage you can earn.
In the long term, you will also have the opportunity to create the info product that the target audience itself needs.
What do your keywords and your niche have in common
The keywords are what we use when we as readers are looking for information online.
Therefore, they are critical to your work with your specific niche. Do you understand the use?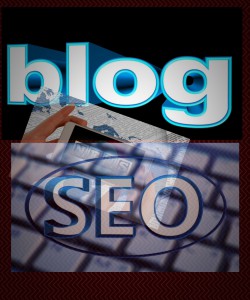 Then, with the tools that the search engines give you, you will get both an excellent opportunity to gain knowledge about your specific target audience.
Your readers will invariably have searched for one of the sentences that you have used as headlines for your articles. Not only do you get relevant readers.
You also get self-knowledge within your chosen niche.
It also means that whatever niche you choose, you will be incredibly difficult to drain it.
There are several reasons for this.
One is that there are more and more online every month.
Your audience will grow quite slowly and begin to search more creatively.
Even with very narrow niches, you will be able to create relevant and useful new context almost on a daily basis.
If you use the tools, I show you, or those Google has created. Yes, the devices are right in front of you.
How do I become an authority in my niche
You do not need to start out with being an expert.
I have used forums and other people to ask questions, with several niches, and merely seek advice as part of my research.
I also use websites that reflect on what I want to work.
Here I can study what they do.
Here I usually meet some pages that I do not feel like I can get rid.
It's most important to give me more faith in my project.
Here I speak of my Danish pages where I have met a very little competition.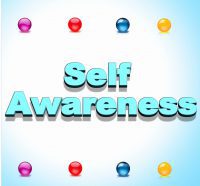 It is despite the fact that they have been online for a good while.
But even if you compete, it's probably not wrong.
First, you get something to compare your work.
You may also get someone you can collaborate with later on.
Being able to switch online services online also dramatically helps you to become one of a kind.
What are the essential tools
You can create authority just by using social media. Here I think of both Google +, youtube, LinkedIn, and Facebook.
But none of them, unfortunately, gives you ownership of your work.
So, therefore, I suggest you learn how to create a website.
Ok, a website is easy to get.
But building it up takes time.
Becoming an authority is an even longer process.
But no matter how you want to build your niche, it requires you to work far ahead and remain persistent.
If you do not feel on a daily basis is the significant development. The conclusion is that you are and will be very active in your business.
Are you ready to learn how to create authority?
Two websites
Ten lessons
Network exclusively for help
What I offer here is your turn and free.
The websites are yours you can always return and use and see the lessons again.
Yes, I feel free and no credit card in my pocket.

You'll get the whole week a week to decide if you want to spend time building yourself up as an authority.
If, on the other hand, you choose that is something for you.
Then the ten lessons will be replaced by far over twenty-one plus a lot of another teaching.
Of course, just an integrated keyword tool has that makes research much more natural to organize.
I've used it more or less for everything I've written on this page.
The title of this article via the tool.
Means that I have control over how much search is on the phrase and how much competition there is.
It increases your chances that the article will on page one in the search. Not that you click on it, but I'm in the race.
I have just described everything that may contain for you.
Just remember that when you arrive, I'm on the other side to guide you further.
It is not a short distance run.
On the other hand, it's a very cool move that would like to spend the rest of your time online.
Because once you get the skills, I will help you get.
Then it's only you who sets the limit for how far you want to drive it.
How does my niche become relevant
I bet that it already is. For when you are interested.
Then there are also other people who have it.
The more expert you can do yourself for the better, your readers will also like your work.
The flow of information you build is relevant to a small group of people.
They may already be following them.
As mentioned earlier, you are the most critical tool.
What I show you are just some of the things that make you move in the right direction.
Have you found your niche?
Or, like you, I've had trouble finding something that interests you over some years.
Into this niche that is hit by fierce competition.
I have begun moving into other niches.
But I have also found out that this has caught my interest so I can not drop my desire to hunt products online.
But many times just start, and you'll also find out if you can keep up your mind.
I would like to know how to work with your niche. If you have time, you may want to describe a little about it below.
Otherwise, I'll be happy if you just press one of the social buttons