I have long wanted to write this article about how I take pictures online and place them on my website and in my social media.
I use in most cases my iPad to take the picture.
Yes, I edit them also on my iPad.
I take most of the image of the display itself.
By pressing the two buttons down at the same time, there comes a sound, and you have taken a picture.
I have in several cases managed to take a picture of a video that runs.
It's like saying incredibly accessible on mobile devices.
I store them in Google drive so I can use and edit them on my PC too.
Yes, I have organized all my work in Google Drive has both text editing and more.
But what I can do easily and safely is to move images, which is what we talked about here
When we are talking app so is my experience that the two easiest to work with the aviary and Canva.
When you take the picture the first time, you get a lot of other things with which I do not think works particularly well with the text.
Aviary: is the App I use to cut the pictures and add my effects. There are many sound effects that you do not need to pay.
You can make them much more alive here.
That which may make that it is not a general purpose tool is that it is only available as an app for mobile devices.
Canva: also you can get to a computer, or Mac is an online editing tool where you can add borders and such.
From here I can edit them and use them with my lyrics or videos. You can, for example, charging a background image and use it to select on either text or another picture.
As you might sense, this is a WordPress blog which I mostly use my photos.
Give it life. So you can be captured by the picture before leaving the page. They are for me an essential element in the design of my articles.
Paint is still one of the easiest to create images.
Some pictures I need to set up and edit the traditional method.
Using paint, which is probably one of the oldest online image editors that I know.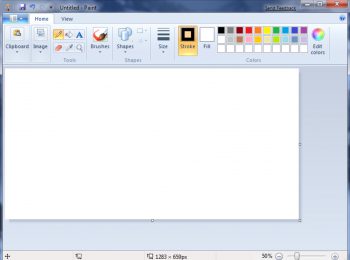 I remember the way back to Windows 95 and it was over 20 years ago.
If you have PC or Mac, then there are much different online software that you can use. The key is just that you practice a bit first.
It is still the same method here which has for many years.
Here you can still edit and crop the size.
The good thing is that you can make it smaller without compromising the quality of the image
On a very easy and accurate way.
You can cut and copy so you can put them on top of each other here too.
So you can easily create a template for the look that you want the images to have.
Is this the first time you use paint as it requires, of course, a little practice, but once you've spent a little time on it, then you have an excellent tool.
Now let's say that I have created a logo which I will use in several different sizes.
So it's just more precise than you can get it on an iPad
But it still works as intended for me.
One of them could be the one I had thought would be my brand on social media.
Or if I need it for a youtube video
I'm talking about a video!

Would not you rather decide your image instead of the video will be presented to you with the open mouth because the picture such as youtube has chosen taken at a random point in the video."
Check out this video where I show you how easy you can change the image What I show here "is the cover photo which I have chosen should be what is my brand.
We're a little back to whether it is profitable to take pictures and upload them on the web.
I am still of the opinion that you should use them for your articles. I think you must be the unlikely talented photographer if you need to monetize them online.
What, however, you can do to promote your skills online as a photographer. I've even taken a few pictures even that I have used for clients.
But I can not link it to a direct revenue.
Photos are an essential feature of our online behavior, and they have great power in social media. Yes in the long term they can create customers for your links.
But believing you can create an income by taking photos and then edit them and charge them is probably still somewhat of an exaggeration.
As I've described in this rating here, you can see that it is possible, but it requires that you both are diligent but certainly lucky.
What should they do?
When I still can not just make money on them what do I need in general use images?
You've most likely heard that the text is the most important if you want to pass on a message. My attitude is that it is too.
But will you promote your texts online, it is also important that you can add pictures to the lyrics.
It's a good idea to make them relevant to what you have written.
One of the first section in your readers drive further down the page.
It can be an extension of your headline or title for the page. Remember it also helps Google identify your page.
Do you want to build something online then it starts as I always said to a website?
See how and where I have learned to build on this blog.
I have gladly worked and researched so I that I can to give you some hints about where and how you can use your photos online.
Remember your pictures are useful for social media too. As I have described earlier, there are some research good places to share your photos.
Your photos can also eventually become your brand image online. So you let your photos and link them to an article then you have a great cocktail that you can use throughout the network.
With hard work you can build an online business up no matter where you are pregnant.
Take your website here and start today to build yourself up online.
Want to know more about where and how I work with pictures online.
Write me a comment below.
Please Remember to Share and Like