Have you thought about your own brand.
Most of us who write articles using text as a means to both educate our readers but also even learn more about the topic we write about.
But there are alternatives such as online video marketing.
It can certainly help to build you up as a fully integrated online Marketer.
I know from myself that it can be difficult, and a little cross that styles yourselfe ind front of a camera and just start talking.
But many times you can give a much better effect to your message, if you also support your text with a video.
I can give an example where you have given your readers teaching in your text.
It may be that you have written about, some of all the things you can analyze on Google analytic.
Although Google itself has many toturial, there are still many small tweaks that you know that others do not. Here you can help us with a better understanding of the tool.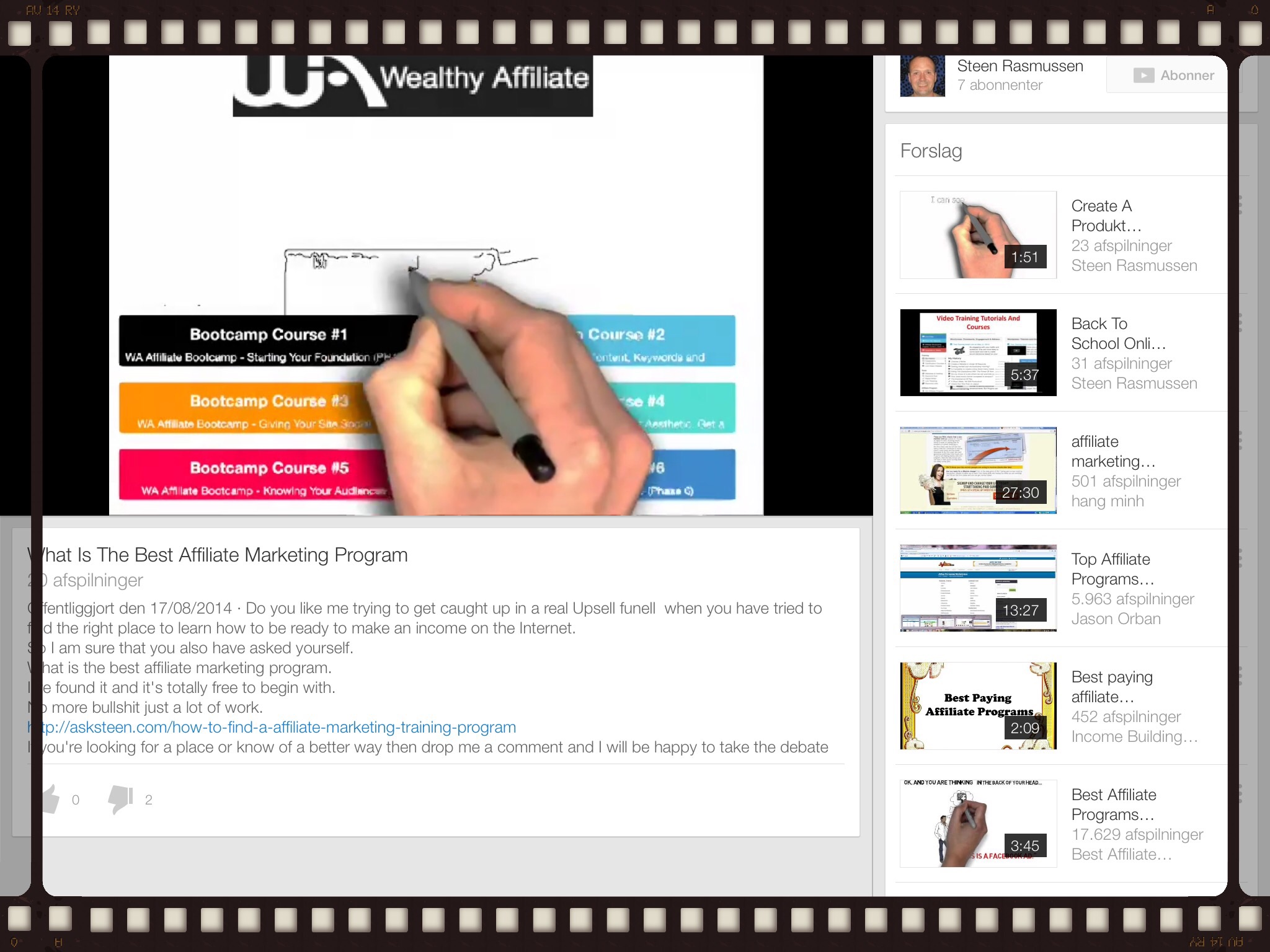 It could also be a software that you have written about.
You can with one of screencast camera on the market.
Fade rapidly create a little bit of training to your readers.
It is also an option with a wp plugin that you use or are good at using
Of course, your readers enjoy that you describe what you do in your article but some of them can really benefit from seeing it on video too.
Create a tour of the sites you are describing.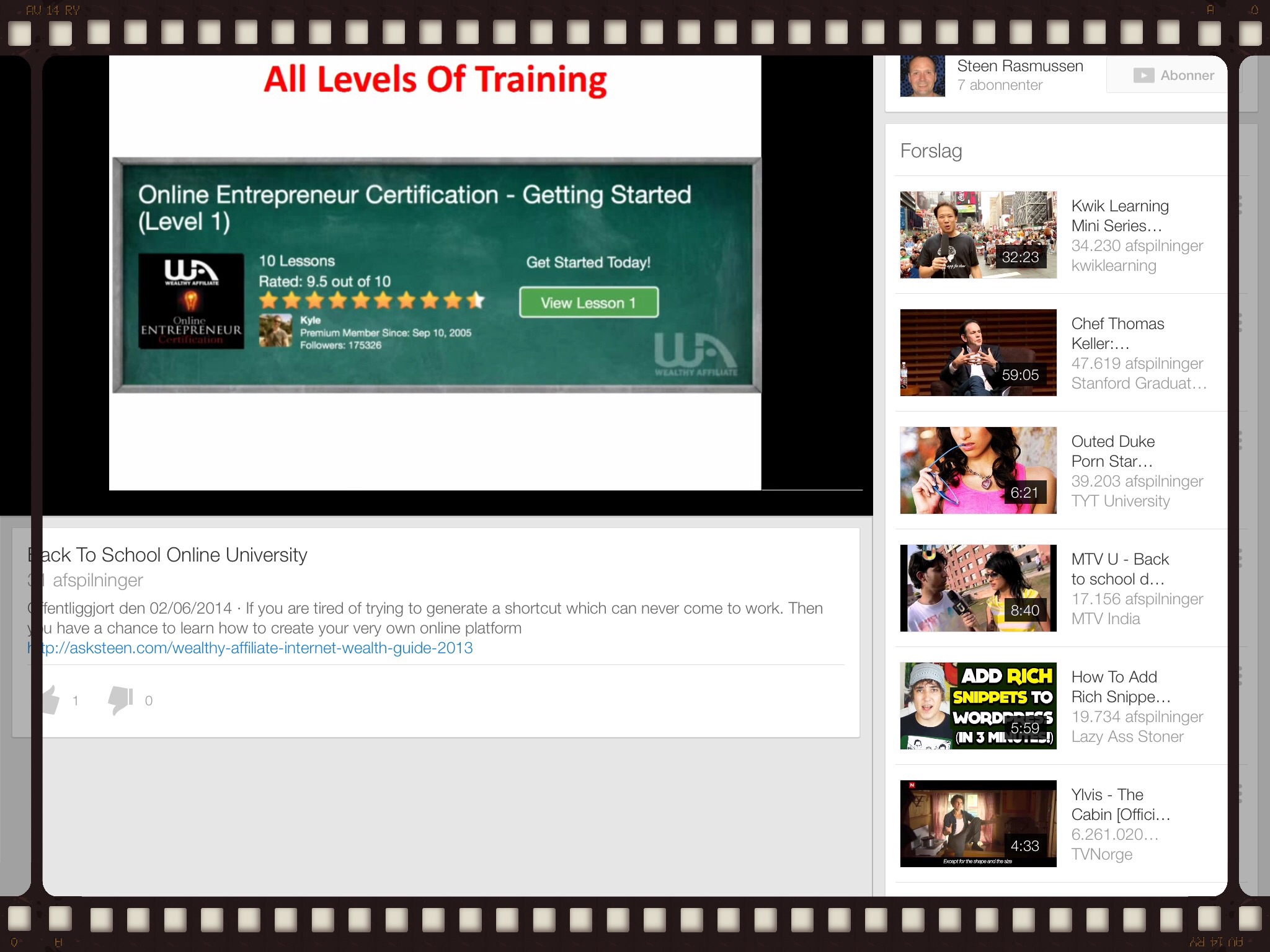 Here your readers also get great delight of seeing what you are actually doing. rather than you just took some pictures, who illustrate it in your article what it is you're writing about.
It can be anything.
The video is clearly a great help especially if, you want to teach your readers about some specific options.
Then, just to show on the screen what you are doing
Or what you think a good article should contain.
So it may be beneficial to you, make a powerpoint presentation.
Where you show your readers around in a Training you had created.
Powerpoint is also a very powerful way to get that message out, in your article.
In this way you are able to really help your readers to illustrate what you have written about.
So both powerpoint Or just you record the screen while viewing how I can use a given online tool.
It can really intensify my experience of your context.
I myself have had very much pleasure to be taught both from the screen directly but also from a powerpoint.
Then there is another option and that is to record a video of yourself in front of a camera. here you are able to tell your story.
Practice Can perfect break your limit, once you've stood in front of a camera once.
It soon becomes easier next time.
I myself thought it was a little hard the first time, I had to force myself in front of the camera to tell the story. I
t's definitely probably one of the best ways where you can learn to make video.
So start to Day it is really a good thing. You can actually use your smartphone to make it and upload it to youtube reigth away.
Are you a local merchant with for example a service. Then you Can with great advantage also make video of the work you have done.
It's a really powerful tool that you can use to get your websites to rank much higher in search engines.
Not only that your customers can see you perform a real job.
This is definitely something that will make the overall impression of your business much stronger in all respects.
You can also give an effect to your landing places with a video. I wrote a bit about landing places here, it can advantageously also be a video which you want to direct your readers towards.
One thing you have to remember that most of your articles very easily Can be supported by a video if you illustrate, what it is you're writing about in the video.
I have previously described tools and ways to find keywords.
With video, you can achieve a much stronger effect and really get them to the front, by using some good relevant keywords, both in video but also in the actual your description of the video.

Simply just find words which are searches but not very high contest.
Your overall context will appear to be very strong with this technique.
Of course you must use a tool to do this.
Let me show you here what I use to find both content but also allows me to get my videos to show up on the front.
I have a little warning.
Do you have too many videos, directly into your website, it can be very slow for when people click the video, it becomes directed to your video host and occurs seen too much, the speed of your page get slowly.
So what I do, is to link to the video from my article to the video host and it may well be Youtube that I usually use.
Remember you may well charge the same video to both youtube but also vimio you will not be thrown out for duplicate by doing This.
But no matter what you're doing if it's video or articles, do not either duplicating or write your affiliate link in directly, neither your readers or search engines seemed to be sent in the direction of a business suggestions.
Here you will need some totally different effects.
But you can read here where I learned it.
How to get started on building you up with a solid long-term plan.
I know building something online not only a business, in long term help me with some income.
In itself the process I both controlled my intellectual needs, but also my way of sending my message across.
So if you would like to start by making video then my best advice to practice in front of a camera.
If you make video online or want to know more about how I do.
Then I will be really happy to take the discussion below.
If you like my article please share it with your friends.
.