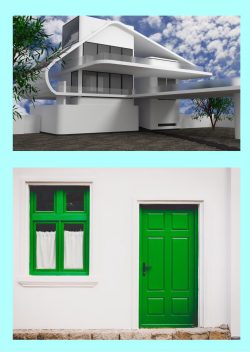 All people have a place to live and are usually happy to live there. Such a home must also  I?
Yes, I'm talking about the decor of people's homes.
I know there are a lot of lifestyle websites that are also stories about how people create and live their lives why some effects they buy and not least what they like to show the outside world that they have.
Believe me, here; many people buy furniture both to show they have status and live an abundant life.
But also in some cases to have a functional home.
I'm not a designer, but without the significant problems, I will be able to fill that niche as well.
Of course, it must be made concrete and targeted towards a narrow audience.
Otherwise, it will be a too broad niche and the area will be hard to cover.
For example, I could start a page about sleep and how important it is to sleep well.
Here I could describe some ways to decorate his bedroom.
On the same page, I could make more articles about how important it is to sleep in a healthy environment.
And of course, have a good bed to sleep.
Here I will choose a bedding brand and look for a partner program where I can then create a rating of the bed's environment.
Here it is not only the beds I can describe.
I can also write about colors that provide a healthy sleeping environment.
What about pillows and quilts that fit the bed I want to write.
It could certainly be your purpose with such a page. At least I know how happy I am when I sleep well.
Here you can quickly research the topic and find some articles and videos that you can see and then create your attitude towards the subject.
You can also link to them. Possibly download a video to your website.
How about the children's room and the children's decor.
They also need sleep.
They also need a good way to organize their toys.
I know that children usually drag all their toys into the standard room.
But what if you get the code broken and actually can create an environment where they think it's fun to have all their stuff and where they play.
Then you may have found something like many parents with fewer children dreaming. My son has now become a teenager so here the problem has become the opposite.
What about the kitchen?
Here you have much more different micro niches that you can work. Here we talk about one of the most important rooms to decorate.
Most of us have a great desire to have a kitchen where it is nice to be.
Here are common ways that you can customize the room.
And in the same way, as with the bedroom, you have the opportunity to find some excellent effects as you will fully be able to find a partner program.
Here I want to say that your page can grow quickly over your head if you do not mind and sharpen it to describe a single module that you like.
Think of all the extra accessories that can.
Here I am not just talking about the white goods but the decor.
Yes, but you can also describe which cookware fits this style.
What about cleaning?
Here are also a lot of different products that you can promote.
For example, if you have recommended a room in a room, you can also help your audience how they can clean rooms the easiest and best.
For example, it may not be as healthy for children to live in an environment where you have used chemicals to clean.
How can income be created with this niche?
As you can see here are a lot of different small items you can touch just within this niche.
Yes, there is a huge market for products to make the home a lot better.
But you should think of one of the issues that you can help solve.
It's important that you sharpen it, so you go as narrow as possible to an audience. If, for example, I would make this page.
Then I would make a page about sleeping well.
In the end, to promote a specific bed.
I would turn to people of my age who need a good night's sleep.
Can you see the point?
I still want many topics that I can touch and help the particular audience.
Here I would be able to describe how to get a better sleep if, for example, you have a back ache.
As you can see, I will still have lots of things I can research.
So I can form knowledge that I can share with my readers.
What should be done to create a readership?
First of all, you should think about your target audience, create some information that you are sure they are looking.
Then create a website.
Now you think I do not know how to build a page.
But believe me, it's easiest you do not have to be able to code yourself.
You can do it with a single click.
What's hard is to make it traffic to your partner link.
You must learn to find keywords within the niche that have little competition so you can easily get on Google's first page.
But you know what, I have a website that you can build with just the niche that you are interested.
You also get ten lessons on how to get started with both designing it and also making it indexed in the search.
And no, I do not want your card information.
What I do want is to help you in the right direction.
So you can decide if you want to create an income by building a page.
Read here how.
Are you interested in decor or just have a general question for me.
Then write to me in the comments box below.
PS Remember to share by tapping the button that belongs to your favorite social network