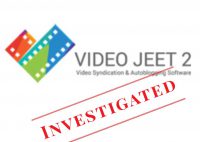 I dropped over this video software on Facebook; I have to admit that feel I've heard this story before
My Video Jeet Review
Name: Video Jeet
Website: http://videojeet.com/
Price: 47 $ and a lot of upselling when you first purchased the first package.
Owners: Cyril Gubta
Overall Google Rank: 0 out of 10
Video Jeet, Product Overview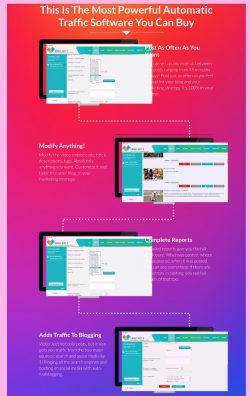 We are talking about a video software that runs together on the Windows platform.
A tool that you need to download to your computer.
But to come up with the short version, it's a tool that downloads videos to a blog that you own either.
Or, you can use one of the common platforms that are online, blogs, wordpress.org or any of the free subdomains you can use.
You then put the tool to find videos from some keyword phrases you have encoded in the device.
It then leads to new videos that match what you have searched.
You can now choose which videos and when you want to publish them on the page.
Easy and straightforward not.
Yes, you get a video blog very easily, and you can always edit your videos around the videos, as always.
The Good & the Bad
The Good:
It is easy to put together and can without any technical skills.
The Bad:
It only works for Windows.
It may be that sounds easy, and that's too, but you will not get traffic if you just think you can put a video in your niche and then spin the lyrics.
Your page gets very quickly pinned away from the front of the search.
Who is Video Jeet For?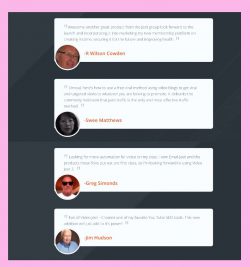 I see who and where, it's youtube, and the organic search, where people have more or less put up some copied texts.
My experience says that this kind of article has a short lifetime in the organic search. But generally speaking, people who have a blog describe it in positive terms.
I have received the link on Facebook in a group that I.
But I'm sure it also ends up in multiple mail inserts from people who work with affiliate products and promote them to their lists.
It can also be a toy that helps you get motivation and time in your online business.
As it's so easy to make it look great, it also makes you feel it's easy to work online.
It is true that it is not entirely that way, but in most cases, we need to get that experience before we can start a more real and targeted way.
I would probably have preferred to have started in a more targeted and real way. So I had used my time more sensibly.
Video Jeet Tools & Training
The actual intro videos will show you the way you put it on.
I'm also sure there is a little training in the download area.
But I feel that it does not matter if you either want to interact with other users or write to the owner.
I can see two purposes with it.
Either the owner is completely indifferent, or are they trying to make you purchase more products within the member area.
Video Jeet Support
I have experienced some complaints that the owner does not care once you have purchased the software. I have read from several different that he does not answer.
And lets you be if, for example, there are problems with your download.
It also means that you should contact JVzoo directly if you want the money back after purchase.
Video Jeet Price
It's sordid on the upsell.
You will learn very quickly.
If you do not mind much, you can quickly go on and become significantly more expensive before yourself seen you have spent a 2-3 hundred dollars on this.
My Final Opinion of Video Jeet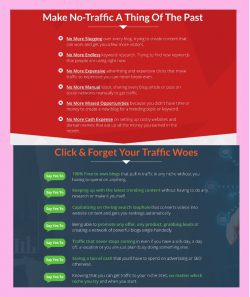 To put it straight, I do not think of automated tools.
If you want on the front page with a keyword, I also believe that there should be an original base behind it.
What I'm saying here is also in line with copying the work of others.
You're right it's not a copy but the work of others.
Yes, a video that is ranked high at youtube with a keyword also makes it most likely found in the organic search.
But if you put it up with a text that you have not written yourself.
Do you think that your article or video itself hits the front page of the search?
Here is another version of how to steal and change video and text. Blogger is a platform owned by Google, and they are relatively strict with what they allow you to do on their platform.
I'm pretty sure if you start uploading videos and texts automatically to that platform, you will eventually shut down your account.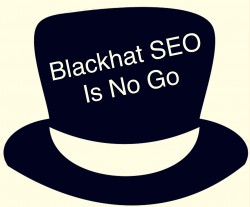 And in the worst case, lose your entire Google account.
The same thing at wordpress.org here, they will at one time just look at what you're up to and how you build your blog.
Not that there's anything wrong with a video blog if you ask me.
There are tons of niches where a video blog would be brilliant. But do not build it on autopilot.
A proper webmaster is thinking of his audience.
Do you think people will follow you when in some cases you do not know what you're posting? Suppose you have a lot of physical products from Amazon where you use their partner program to promote them.
How much knowledge will you have about each product?
Will you be able to answer questions about the products?
Yes, it almost goes without saying that you do not get particularly significant credit from your followers.
Creating an online business is certainly not impossible,
But I have never personally met anyone who can do it on autopilot with very few hours of work a day.
Yes, it on your website.
But if you are not initially willing to do the work needed to get the real organic traffic.
Then you should also be more willing to write and make your videos yourself. I'm talking about building yourself so you can build confidence in your particular niche.
Yes, it requires support and a significant amount of teaching to reach the point where you have created so much confidence that you can generate sales.
Video Jeet at a Glance …
Overall Scam Rank: 85 out of 100
VERDICT: LEGIT / NOT LEGIT

I have soon met some tools that promise that they can give you unmatched amounts of traffic to your money link.
A common denominator as I see it is that they almost all try to catch you in a resale.
So, only those who have sent you their partner link and the creator who earns it. Imagine that this kind of tools worked as promised.
Imagine if we could only get a fortune on the net with just a few clicks.
Do not you think there is some financial balance that will.
Is not the only tool that can automate your blog posts, and it's not unique that you can do it with video.
They originate in many different forms.
But a common denominator as I see it is that you never with borrowed feathers can create neither trust nor authority with IT tools.
Well, you can automate your work.
But do not worry. It's a waste of time and money.
Your time you can use in an entirely different way that helps you build the trust needed to build a real business online.
I have a suggestion for you, and you can read more about how to get started. No hocus-pocus, but on the other hand an opportunity to develop and create authority at your own pace.
Have you used auto tools and what's your experience with it?
Let me know it in the comments box and let others also enjoy your experiences with it.
PS just remember to press one of the social buttons while you're here.