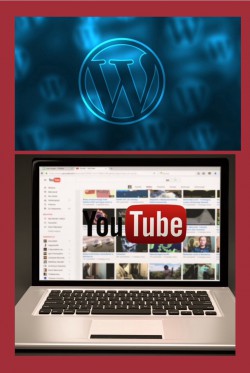 I hope that I can once again be able to help you get started with creating something online. I am as I said even by setting up a lot of videos on WordPress and blogging it must at some point result in that I have made some videos that are good enough for you to feel that they are helping you.
My niche is as said teaching blog techniques.
I think that it is fun to make the video, so that's my goal. I will eventually add a monthly newsletter that you can receive when you have received my One-week course
As I have described is my niche very broad and may also be too broad to be able to help everyone.
But I have nevertheless met many who need to build up online.
Most entrepreneurs think only of money.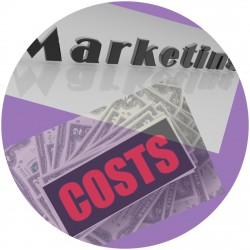 I decided that my focus must be on helping others with their setting up their online base which is a website.
Whatever kind of business you operate, you need an online fingerprint.
You have the opportunity to show your idea to anyone who searches the words that are used in your articles and on your pages.
You can also have a local business who need to on the web.
I would also go along might be able to help them to climb in the search engines.
So my focus has been written to assist and help you can transfer your talent to a website that you create.
You can also create info products around the niche you have chosen.
It need not be a decidedly an online topic touch, but I would suggest that you find something you're good or interested in and create you a website that fits your niche.
Here is the easiest way to get started creating an affiliate blog. Not that I think you should just concentrate on getting links to your website.
It is important that you learn to work with your context first
Here are several thousands of products you can work.
But first of all, you have cooked your niche down to a field and an audience that is narrow enough that you can build yourself up as an expert.
Affiliate marketing itself may well be profitable, and your end info product may well be a point of affiliate products.
But in the end, it is all about creating a product to a target market where you are offering it possibly as an affiliate product.
Now you ask enough why a narrow audience when I can turn to a wider and wider audience.
But I see two reasons.
First, if your niche is too broad so, it'll be hard to cover it as a single person. Second, your audience too much, you will find it difficult to identify with the group, and you will not be able to appear as an expert on the group.
When I search online leader I usually for answers and help to solve a given problem.
For example, when my son was very young, and I was alone, I spent the organic search almost every single little thing that was all the diapers sleep diet, yes everything a little unsure single dad needs to know.
The funny thing is that it was easy to answer.
The best response came as a rule, not from official sites but from parents who had written about it on their websites.
I still do the same now I just have other questions that I would like to have answered other questions.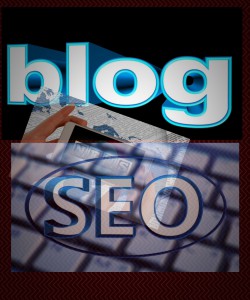 It may well be that the big firms were bulky and had many of their products on page 1 but in the more targeted search, I have often found but from small pages which in turn is more close to their readers.
A lesson here is that it is more important to be able to assist, rather than being able to sell.
Personally, I like you like to buy but I do not like that was sold. I would have covered one needs either through information or a particular product
It is here that the many articles with reviews I have read have me to make a decision about a purchase or that I have kept me from making a purchase.
So, therefore, it is important to turn to a narrow audience.
If we, for example, talking about fashion then you can, of course, do not turn to all audiences here. You do not make a great creation.
Suppose you just have one or two sets of clothes for a single age group.
Then you must think of all others who also want to be just like the audience also be potential customers
Simple information is much more valuable for the most of us. End a huge site where we need to find out where we can get the information. The major sites are most interested in sales whereas websites which come from you and me are more interested in passing on knowledge.
How do you plan to disseminate your context?
Some types work best with simple text other forms can be like video or podcast which just a form of online radio.
The good thing about the podcast I think, is that you can get listeners in most situations they can drive a car, cook, yes cultivate fitness while listening to your program. I have often heard people say that speaking media were a thing of the past.
But my attitude is apparent that it still has a high place in the future. I still listen to the radio as much as I always have.
If you now want to interview people then podcast medium ideally you only can instead of writing your context create a radio channel on your blog.
Then there is the video, yes youtube is the place on the grid which has the second highest number of searches when I look at myself as I spend much a combination of video search and organic search.
There are several uses both podcast and video as a tool for their coaching business. Many of us find it easier to understand and implement it when we do hear about it or see it on a video.
Regardless of how you intend to convey your thoughts so you still need to learn how to build it up.
I even found the right place for a couple of years ago soon. I've used it every day.
Yes, it's an online university where I can clarify all the questions I can meet each of my searches online each day. It may seem a little high if you sign up for, but I'm just inside and will do everything that you can have the rest of your thoughts so you can start.
When it's free to test, and there are not any, that fills your mail with additional sales or other forms of spam.
You can upgrade but just find out if you are committed and have the time and desire to build you up online
Read here how and where
Besides I'm mighty interested in discussing the subject with you, so I'll mighty like to hear your opinion below
Please Remember to Share and Like