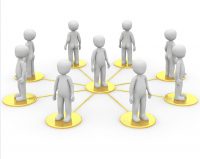 The answer is apparently yes to the question PLR products are for sale. And some are relatively expensive to buy.
But in most cases, they are used as a bonus.
For new products that are not good enough compared to the price that the supplier wants for the product.
It is at this point that may connect them with Scam.
I consider them more like old products that have long lost the news value.
You must judge yourself if you meet the term online. At least I experienced some success with it.
What does PLR mean?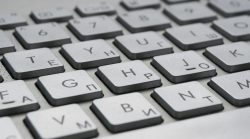 It means that once you have downloaded a product, it can be a book, software, website templates, articles, sales copies or a video series.
Yes, it can be almost anything you can find online.
If we take the abbreviation Private Label Right (PLR), it merely means that you have full or partial right to use the product as you wish.
Of course, there are some of them where there are a few restrictions on.
The provider will not let you give it away.
You may also not have to make any changes to it.
The owner keeps his fire.
But with most free, you can do with them what you want.
That is, you can create your own sales copies. Sell the product at a price that you set.
Or only use them as bonuses.
But in short, it means you have the rights
How can I benefit from PLR products?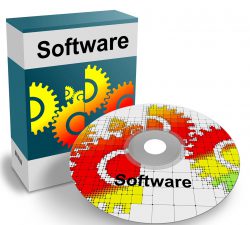 I have been lucky and find some good books on healthy food.
As I have read and implemented some of the things in everyday life that I considered to be overcome and to lose weight a little.
In the time before I started writing very much myself.
I got the idea, how it works online.
There I used some PLR articles to make it look like I was filling my website.
I also found some different software that I could build a list that followed.
That time I was also in low money niche.
So I had plenty of opportunities to find books and software that I could give to the list that I had built at that time.
Today, I know that I will write the articles myself.
You should also do that if you mean it sincerely.
But to have a good book written by another.
As you are allowed to give away, is not that stupid idea.
You just have to be aware that you do not need to have any of the text indexed.
Or try it for the search engines have seen them before.
If you have a book or software that you want to sell.
The advantage is that you in this way give very much away and do not have any additional expenses associated with the sale.
In the same way, as with affiliate links, you earn money every time a user gives his credit card information.
The difference is that an affiliate link has a unique ID code.
A PLR product is sold directly from your site.
Give a product away. With full rights to the user.
Then you can make the changes, so it's going to seem much more credible that you give it away or sell it cheaply on your website.
Why work with them?
As I described, they can help kickstart your work and your niche if you can find something that is relevant.
Have I met some that I could use for my niche
Here's my answer too yes. T
Before I got online, I met a series of videos where I learned the necessary things about WordPress.
I was given it on and got some followers who later became significantly longer than I am.
Yes, I got all the technical details how to start a website and get it online.
My niche is WordPress and how to make money from building websites.
So to me, it might be relevant because there are a lot of different tools that can
However, the software is usually over the expiry date.
If they do not work directly with the WordPress community, they will never be updated.
Unfortunately, this means that you may risk hacking your pages.
Even worse it may be your computer that gets infected.
I during the period when I had a lot of software that I had downloaded via PLR pages.
I have become significantly more careful now and could not dream of downloading a random software.
I still do not know which one it was.
But it was a very unpleasant experience that made me go to the police and changed my IP address.
Yes, I bought a new computer and have not been in trouble since.
When you look at all the context you can get, it's just as easy to get something that can fill your website.
I've had software that can retrieve the texts from other pages, then redesign them to make them original.
It is called and spinning them.
But unfortunately, it's not original, and you've never done anything but just steal and copy.
The sales copies are also used before and even if they sound
Is it a niche in itself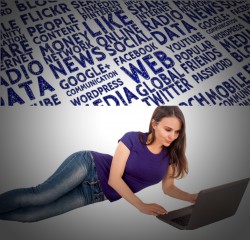 The answer is no.
You can find them within almost any niche.
Some of the most common niches to find them are health and fitness, building websites and making money online.
Some of the pages I know offer them almost within the category available online.
For many years I have been a member of a website where you get a book or some software once a week.
Although there is a lot to download, there is much that does not matter to me anymore.
As you said, you can use a part of it in your research within your niche.
But calling it a decided niche in itself will probably be too full.
There you should be able to cook it down to a tiny audience.
Should you either wait for something relevant here, you may risk waiting for a long time.
Or, look for relevant topics.
If you have cooked your niche down and found the narrow audience, it will be a little more challenging to see the products.
My attitude towards them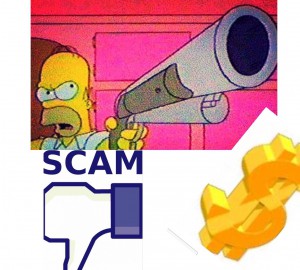 I have not worked with them for some years now.
But I'm picking up some books sometime.
There is so much to choose.
Can it quickly become a real-time trial that you do not get that much out?
You will spend a lot of time browsing through a lot of useless or old things. I spent almost half a year on nothing.
I probably got a list, but I never got value with it. I had a lot of away and tried to sell a vast collection for a few dollars.
Yes, some real sales but the time I spent about my profits did not coincide.
I could not get the website unusually high up in the search.
I was forced to use traffic exchange and solo ads to promote them.
It may be that I did not write anything myself, but I still had to create the pages where I could plant all the different products.
Many did it during that period.
One thing that was good was that I could give something away every time I sent an email to my followers.
Now you think why do not go on when there are so many options with it. I have also asked myself that question once in a while.
Because once you have the routines and templates, it's infinitely comfortable to continue in that style.
My problem was that I did not feel I had myself in the process. How do I develop a real online deal for others when I work with a sad copy.
Ok, Steen, what?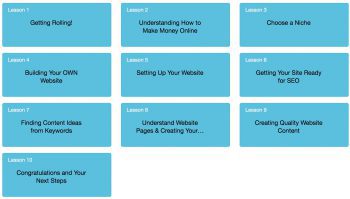 Now that you're not original and do not have the opportunity to attract organic traffic, you're out of a sidetrack that will not work correctly in the long run.
You will not be credible to your followers. The consequence will be that they do not need to see what you find.
Yes, it ends up that they do not even want to open mail from you anymore.
Yes, you as a follower.
You have the top of your website.
But it's so overcrowded with advertisements that you do not even want to visit it.
That was what happened to me and my PLR website.
Fortunately, I've become smarter.
Have learned to write my pages and posts myself.
It has resulted in real traffic, from the search engines.
Yes, I have an unsolicited post that is number one in the search.
Yes and more on page one.
But the most important thing is that now I can stand up for my work online.
Yes, I have some useful and valuable information I can pass on.
You know what?
It starts with a website.
One you build according to how the search engines want it.
Yes, they help you overcome it.
But yes there is one, but they do not organize it for you.
See the overall picture; there is a need for instruction.
There are lots of online.
You can easily find a lot of expensive courses that take a terrible overprice.
But now you will hear.
What do you say to get a website for free?
Yes, it is clear that you can also participate in the organic search.
Yes, it's good with you Steen, it costs a fortune, you say it yourself. No, it does not require money to look.
I do not want to see your credit card.
Do not delete until you've decided to be dangerous.
Yes, I will personally help you to succeed online.
But in return, I want you to learn and do the work.
Do we have a deal?
You get a website and ten lessons to get started.
Yes, even with PLR products you will not get the same.
Yes, you get one week of full access to one of the most vibrant places online.
No, it's not facebooked, for online marketers.
No, it's an education forum.
You have not seen right.
No credit card what do you have to lose.
If you work with PLR products, you are successful with it.
Please share your knowledge below.
It may be that I have not in a fair way.
You may have a question for me let's take it down too.
Just remember to share with your social networks only use one or more of the buttons below.