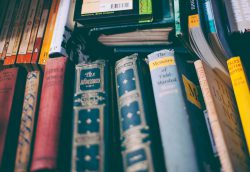 Ways to use PLR to something sensible!
I have previously written about a Member page I have been a member for some years now.
It deals with PLR products. (Private Label Right) that from the member forum comes to a new product every week that you can download to your computer.
In most cases, it is a book that is about a book that someone else has written. It may also be a software of some sort.
There exist more of this kind of forums where you can join and then get some products that you can sell on.
Not all be about internet marketing or making money niche. It could also be books and videos in the health and fitness or gardening which is also a great niche.
Yes in the forum that I have moved me there are several niches as touching.
Now you ask enough what my purpose in this article is when I now mostly concentrate on original context, WordPress and SEO optimization.
Yes, I had a little forgotten that there was indeed another way to work online than just the where to be original in your job.
Are there any quality associated with PLR products and most cases I will answer no.
But you may be lucky and find something useful which I will talk about a little later, but generally speaking, there are no shortcuts online so be careful and thorough before you dive in to give or sell PLR products.
There are many books and special software that you can give or sell that are completely worthless.
Yes, much of it is not even worth testing.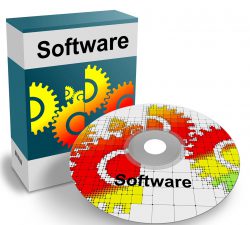 Once you have received the products, you can choose what yourself dare test and what you do not want to work.
Naturally, I recommend that you check it before you either sell it or give it away.
The difference is that about affiliate marketing and these products are that you are the owner once you have sold it, so it's not always that you have to refer to the creator of the product.
For you own the product so your customers will apply to you and you are in charge here. Therefore, it is a huge advantage that it is a product that you have tested. Especially if it is a software, we're talking.
But part of the books are both worth and read but also very much worth to share.
Here you can use them as bonuses if you run with an email campaign where you want to people write up on your email list.
When you can give a book away as you have the rights you can in this way create contact and dialogue with your list.
It is still a shortcut. And one way to build your list.
But sometimes you meet something valuable that you can use in your daily work. There are for example several small software that can help you organize and systematize your research.
But still, I would recommend that you learn how to do it the old-fashioned way before you begin to use the tools before you start to give or sell them to your fellow man.
Just as with books so you can give them away or sell them with the right to do so.
My experience is that you should buy the best tools to have the right to give them away. Or sell them.
Is not only waste and old products that are given away?
I have also met keyword tools used the same data as Google planner.
But unfortunately, it is the kind of small software is updated.
So if you want to work with it, then you should see it as a tool you can use to save time.
Let be using automatic text editing.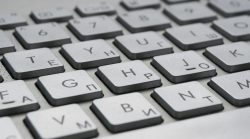 Suppose you get a collection of articles that you have planned to spin to add them to your website then.
It does not go more Google, and the other search engines have figured out how to decode the kind of duplicated context.
Your page will never have a chance compared to the original page where the context comes.
I've reported as a spinner in a previous article.
So to make it short, it is a tool that writes the words in the article on so they appear original.
The kind of instruments you do not need, they hurt you more than they benefit.
Likewise, I also warn strongly against using plugin where you can automatically get context down to your side.
I have previously described such software and what I found out with it.
It looks just like a real easy solution to capture pictures and videos and context down to your side and when you even can organize it to suit the affiliate link that you possibly can pull down.
This kind of software you should keep you from if you ask me.
The only thing you gain by trying to waste your time.
I've seen this good sides very many places in the social media.
They appear genuine and get very few clicks. You will come to seem desperate in the groups you are trying to influence with this good sides.
And let's not talk about paid traffic.
Here I am reasonably confident that even Facebook would otherwise tend to be relatively flexible in this respect, will banish your comings. So let join it. Time is too costly to do so.
What can I use it if it does not have much value?
Some of it can get sale eight is ok products here I mean both the software, books, and video lessons that can be a good alternative to the books that you can use.
How can I use PLR?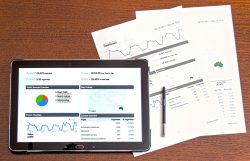 Ok, now I have written about many of the pitfalls that may be if you want to work with PLR products.
But there is certainly a lot of benefits from it too.
I can, for example, mention that in some collections available software you can use to create member sites. They require, in turn, you can communicate with your audience.
Here I talk about that you can make one for several different niches.
Let us take an example dating which is a relatively popular niche.
Here you could make a smaller side to a narrow and limited group of users.
I know it's a great general niche to work from but.
Let us say that you are addressing a small audience so you can help to make contact on your side.
It can also allow you to give PRL books away on the subject.
There are other niches too, what about, for example, health and fitness, or garden and house. Cooking and Recipes. Children and babies. Also, some great niches that you can boil down to your specific target audience.
For the slots that I have mentioned here, you can both make and buy video and book materials that you have some ownership.
Yes, it gives you an opportunity to create the smooth context to a narrow audience where you easily can create a list in which you can give these products away or sell them with a guaranteed profit.
But working with a niche requires diligence and persistence.
It also requires that you are very aware of what type of traffic you will choose to go after. Is it paid traffic or social traffic.
With paid that, I think you buy traffic from either search engines or social media.
Especially on Facebook that you can buy traffic that can be very specific and targeted to your audience.
Similarly, you can target your context for your readership.
Here I think the search engines and social media.
Where you with your context and your work within your niche can have a readership which in time also become your customers.
But whatever you either give away or sell it must have the crisp relevant to your readers.
If it does no, then you can not use PLR products to anything.
I feel sorry that some authors use it in too great extent.
Yes, they have placed in some cases up to several hundred products and books as a bonus.
If you just buy a small, low-cost product. Here I think that it is misguided to give away just because you can do it.
Choose a few but very relevant products that work well in relation to the niche you have decided to write.
People in your niche will want them to get something that is pertinent to the context in which they read.
Therefore, it is important that if you have chosen to give a book away, it is right to your website. Or conversely to your page or article goes to the book
A random book is unfortunately very out of place, and your readers will see through it very quickly.
For whatever you're working on as your goal is always to get your readers to act on your website.
So to start out working with PLR products can be quite ok especially if it is part of your learning curve.
But I would recommend that you learn to work with your personal website.
If you're not able to build context yourself, your behavior online very limited by what others have done.
I do not think would be especially durable over the long term.
So my question to you is, do you have an online base?
Are you serious about it to create a real business online?
Do you want to work with your business every day?
Take a look at where and how I work with my pages.
Yes, it is free to try, as it says in the article.
Let's meet on the other side then you have my personal help getting started.
Want to know more about PLR please email me below, or better yet, have you some experience with it so let's hear about it.
Remember to share and like