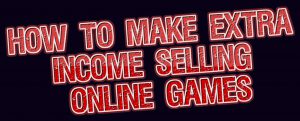 If you need a niche that is not about making money like the niche here that I have chosen.
So I have a suggestion that you surely will find entertaining.
Let's talk about online games and how profitable a niche can be.
I have found several partner programs that allow you to download a unique link that you can promote online.
The cubicle is in itself huge, so you'll probably never get the exhausted and running out of ideas.
We're talking about consoles you can promote, accessories for them, what about the games here are so endless for all age groups.
How To Promote Online Games
There are games to our mobile where you can promote and make money on them too.
Yes, most of them that I know can on Facebook and your friends who also play them can help you completely free to harvest all kinds of points.
What I mean is that you have an almost inexhaustible niche where you just have to look for a small audience and make it narrow enough that you can start working with it.
Now I know that this is a side that most areas of training and on how to build your site up.

But I have long looked at a niche that I consider to be infinitely large. But can it be profitable or is it only for entertainment.
I  have found partner programs for the network and, shops where you can buy games directly.
I refer specifically to Microsoft which has an Xbox network partner program. So has Sony with their PlayStation.
Or Amazon where you can join and promote the games here and earn commission on any sales.
If you have children in the house, then I'll also virtually guarantee that they play games online of one kind or another.
They can almost live much of their lives online together in the way they're doing the video that they put out on youtube. They come on the way to participate in each other's videos.
My son, he plays almost every day for several hours with his friends online. A large part of his social life takes place in this way.
Think he's home rather than hang out on the street. They have not organized either video or online socializing.
It's just there for those who want to be in the game itself. Before it was Xbox but most are on ps4 currently.
How can you earn from it?
Jo as I described then there's partner program for almost all online gaming network, or you can promote gaming consoles or accessories from various partner programs.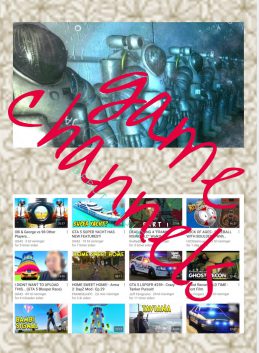 It's not just Amazon that sells the games and having such a program.
So here are endless opportunities to create a superb deal on it.
But it requires that you have organized your work with the different games and network. First and foremost, you have cooked your audience right down to the bone.
Now let's say that I want to create a place where my son's audience found.
They see the news and talking and buy their games on the way.
So the video is a clear way to create and sell on.
But your videos to be organized in other than a video channel if you want to use the various companies partner link.
I will do on a website, so I also have the opportunity to create a review that not only stems from it as the official channels saying.
I have, for example, the ability to talk directly with a user of the various games.
Now it is not only about which I can do, no I can quite easily get them to create videos with what they can do to become a better player.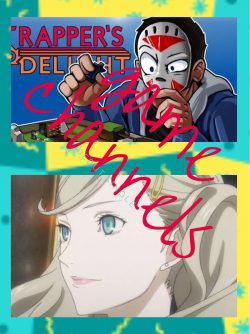 I know that there are already coming new videos from some young people who make training videos for the games themselves.
My son comes on the part of the channels where there sits a network and interact.
There are also some that just play the game and streaming it on youtube.
So video and photos is a powerful instrument to build a network of people with the same interest.
Usually, it is not a particularly good idea to add sales link directly to a description of a video.
Is where a website can be beneficial.
You will easily be able to transfer your viewers ago. From the description of the video, you're doing.
Here we're talking a private channel where you have space above descriptions to your videos.
You can only link it without trying to sell games.
You can only advise your readers and viewers at the same time.
They spend much time finding small tweaks and learn some new things as the game itself contains.
For example, there is a game on which they can build the world that has so many different things you can create.
Yes, they can build airplanes, cars, houses. Yes, there are hundreds of tools to make with which they can use.
Here you can also make the video about how they build different things.
It's just an example of one of those games that you can promote and provide information.
When you have a website, then you have an excellent chance of being found in the organic search or on youtube.
. You can direct viewers and readers to your specific pages where you use the link from the partner program.
The place where the particular target group was usually looking for a product line to start with once one has tested the game so follow the other often very quickly.
Ok, how do I then built it up?
Everything I create online I create for my sake.
I do not do it to sell, no I do it to help.
I work through an educational platform, for example, has helped me to create this page.
You can even make you a website where you can organize and promote online games. Without that, you must have money from your pocket.
Yes, you heard right check here how.
The platform is developing rapidly and moves with the current trends.
So choose to be more severe then you get all the tools you need to create a real business online.
It is not only in online gaming niche but in any niche you are interested.
The only thing it's about is your desire to learn and grow online.
Write me downstairs
Remember to Share and Like in your social network, just press one of the buttons below the article