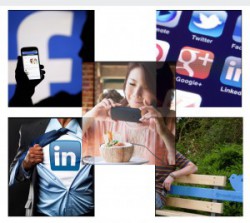 How to define my behavior in social media and my fellow human behavior.
I still have an experience that many of you use social media to describe your business.
I do not too, but I have become better at writing small items as you as follows can read without having to click a link from one of my articles.
But my goal is more been that I act with you. I enjoy sending my itemset. But not much more in the groups I belong more.
I have seen that there are so many who act on the link.
It is very rare that I experience that people give feedback on each other's link. Unless it is in the very thread
Whereas we have more tendency to click on a map presentations and either answer it or give it a Like. If you ask a question, you have to turn much greater chance that you get the response.
You can also meet your audience in social media
I must admit that all of us who are moving in my niche, make money online.
Here, most probably the most tend just to post a link in groups and believe they get their readers to react to them.
But it is usually not. No answer and the groups are more or less empty for comments and likes.

As I said it's very easy to create a group and get promoted in the three top Facebook LinkedIn and Google +.
You just establish a group that you can add friends on Facebook.
It makes Unfortunately sometimes that we do not have so much desire to act in the groups where we do not even have joined us.
In my niche, it is, unfortunately, more the rule, than the exception. People send their link to the rest of the group.
I have tried several times to have a debate, but unfortunately, the people not very well equipped to get a response to their entry.
I have, for example, a Facebook group that I can not delete and I have petite control over. It will also say that even I have a hard time taking the posts are in the group seriously.
I can not delete the ride proper up in so we can communicate properly with it. We have no communication in addition to all the different business proposals.
I, in turn, means that you can create some unique groups on Facebook if you use some of the other measures that are in social media.
I build for example a private group around some blog workout.
Where I use hangout and have some different threads that make the members can act on each other's blog.
In this group, we also have a group chat after I held my hangout. Where those who participated have a real chance to engage with each other.
But unfortunately, these chat either be empty without people want nothing more than to just wait for that there will be just the questions which they have been waiting to ask.
Or they begin to be a little strict at each other. Here it is important that you step into character as the owner of the group
But it must be done very carefully and with some strict rules for members.
Otherwise, it quickly becomes a place where we spammer each other instead of helping each other.
All are tired of spam in social media.
So here is a large work to create a certain level of trust.
Social media to create social contact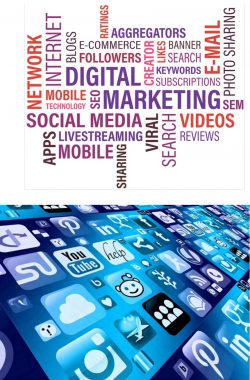 I know that many use social media with the aim to promote their own business, and it is also an excellent idea, but you're more need to appear as a social person, rather than just being a link. If you want your followers, click on your articles.
Preserved I also share my articles on Google + and then reshare it with all my other media. But it's just more of me knows that I have shared my articles. They did not bother particularly much traffic from social media
At Google, you must sign up for a group. Applies to almost the same rules as I have described around Facebook groups.
And again to create trust and not just put a link up.
Are you afraid of the others write better than you
I have a group where I share the good articles that I meet.
Most come good enough from my blog friends in WA, but it should not stand in the way of that I can let others put video and articles up as long as they do not lead to another affiliate link.
Means that when you create one, then you need to promote it to your circles.
The same is true on LinkedIn here you also invite people on the network before they can join your group.
How do I find a group that suits me?
It can do that it can be a little tricky to get people to new groups here as they should have the interest in the subject as the group created above.
I've found that it pays to act with people outside the group either via chat or just their posts.
If you show interest in their work and are willing to have a debate about their positions, then you have certainly a chance that they do it the other way
For thus quite slowly bearing them towards a group that you have created and which has a purpose to discuss and share valuable information.
But the good thing is that you can promote your groups as many times as you like without it being considered spam.
But there is a limit to how desperate you can get to work if you continue to promote a small group.
But my experience is that people are coming to the once you start adding something valuable, and you are not as fixated on only to share your work.
Or you must apply for membership in the closed groups.
Many of them are superb, and the members engage with each other. It gives you a unique opportunity to ask questions and help you to benchmark yourself to your audience if the well and feel is relevant to your niche.
Regardless of which social networks as I move in, I have some very clear objectives that it is me as a person, you meet and not just my work online.
To emerge stronger in the social networks, so you have also to have something to support your profile.
I use and is based mostly on this website, good enough is not the purpose of the show only in social media.
A good rule is that social media is social behavior, they are not meant to be your personal billboard.
No, I build it to create a healthy online environment around my person. You can partly be good even figure out how to build you up as a person online.
It takes a long time good enough. But it is not impossible, and there is no secret associated with it.
But if you want to learn it in a well-organized manner and you will have my full support, so you can read here where and how I do it.
And no this is not a deadline or a price that is steadily increasing. I did not bother to have any form of payment.
The return I want is that you mean business.
Start today and begin to build you free of labor without having to invest much more than your time
Finally, I just want to know whether you use social media and how to use them. Drop me a comment below and let us take the debate here
Remember to share and like