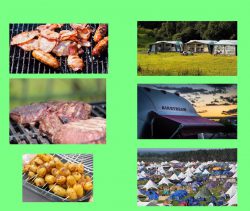 Do you live an outdoor life and love camping?
I know my parents do it.
They take out every weekend all year long, and certainly not the only ones who do it.
Yes, I've talked about kids house gadget and cars.
So why not just touch something like a large part of all people does. Namely, take a camping trip.
Now it's not just camping with a caravan I'm talking about here, though it's an enormous niche in itself.
No, there are many ways to camp.
An example could also be hiking by a tent.
Or what about canoeing with a tent.
Here in Denmark in particular on this island where I live there are bicycle paths all over the island that lead to different places where you have to pick up a tent, probably there must be designated seats.
But there is no doubt that camping is a cheap and alternative way of holiday or weekend away from home.
So here we have a huge niche with an enormous potential to help your readers.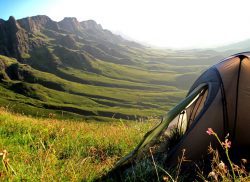 Yes, I know many online magazines deal with the subject.
Yes, several different magazines cover both bike rides, canoe trips, telecasts in general, or equipment that you can use when you're out of the caravan.
And when it's so wide, it has to be done much less by, for example, describing some equipment for the caravan.
I know my parents have many little aids that make their weekend stay both easier and more enjoyable.
One thing you can talk about here would be food when you're out.
A barbecue.
So why not make a side to grill when you're out in the open air?
Here you could find a partner program that has a particular rack.
It must be maintained and readily cleanable and packed together for the next destination.
Another topic could be food recipes for when you are out, and here the barbecue is an important part of outdoor life.
Let's take another example with the wagon.
It will usually also have a tent that fits the season.
I know there is a huge selection both for winter and summer. Winter tents are smaller and slightly more resistant to wind and weather. Summer tents are significant and cost more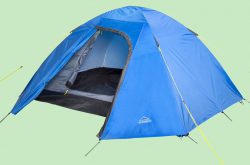 So here you also have a great way to help the shelters.
We could also speak car equipment if you are going to drive the vehicle.
As you can see, we also have a huge niche that will be far too broad to cover on a page created by a single person.
But I know more who have made pages that are significantly more accurate.
One of my acquaintances has a page about hiking in the mountains.
He is a very active walking himself.
And in that way, he can earn money by telling about his equipment and techniques when he camps in the evening.
His niche is never exhausted because there are so many effects that can be described.
Here I talk about footwear, backpack, cookware, camera, tent and more.
So, you like to camp and do it in a specific way so you can share your passion with others and create a recurring income by doing so.
Yes, you only share your story and hit a specific audience by doing it.
Now you think again how?
It's not as difficult as it sounds.
You must create a website.
Make it very specific and help your audience with the issues that may arise if they have the same interest.
All the effects you use have a partner program and can be purchased online with warranty.
So why not create a kind of authority and earn it at the same time.
Exciting, how do I get started, Steen?
I'd rather than show you how to do it.
Then read more about where you can learn.
No, I do not want your credit card information.
However, I want you to be willing to build it.
That you are persistent and want to become the one you listen.
Start today and meet an exciting future with a topic of your interest.
If you have questions or just have something that can to the subject, I would strongly like to know it in the comments box below.
Remember to Share and Like in your social network.