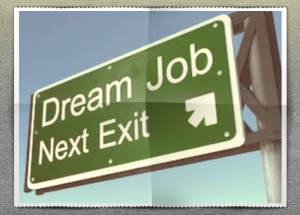 I know that in most communities, we go to school to get an education so we later can choose a higher education.

But very few of the courses that teach you up to become an entrepreneur.
As I see it, we train ourselves to economic security.
Get a job that relates to our education.
We learn unfortunately not what we should do if we do not have what it takes to have a good life with the job we've got.
I have always been looking for alternative solutions in my life, and seen the job I have as a necessary evil in order that I may pay my expenses.
I think most of us dream of being our own boss and be the building up the business.
The idea of ​​being your own boss and feel free labor for most of us something that can help drive us forward to achieve some good results.
But you being your own boss is going to teach you much about yourself.
Both what you can and want to do, but also what you cannot and do not want to.
I have often, when I had my own business caught myself not also to give myself free when I needed to relax.
It is to be successful in your business, in many cases give you a burden you do not even prepare for.
It happened to me almost from one day to the next.
It made me very quickly had to learn to network and find employees get done the work that you can not reach one man.
Here I also found out that I had almost the same way as an employee, I felt very dependent on my employees completed their function so that the company could not pay its bills.
Start Being An Entrepreneur
Once you have made a decision about creating your own business, I see it as very necessary that you start thinking like a business owner.
It is important to learn to use what you have learned, and then build on it.
It is also my motive to build a business where I do not have any employees, I do not have to provide a physical service to my customers.
I built this page to be able to help other entrepreneurs started to build their website so they can use their resources in a more appropriate way, and so they hopefully are not going to pay as much money as I have paid.
Entrepreneur Training Program
Most entrepreneurs are enthusiasts who are passionate about what they do.
Then you will build up a business, it is important that it really is something you want.
Since it is something you are going to work for free with a very long time.
So it is important that you see your project as your life's work, otherwise it has no real chance to become something you can live on in the long term.
There is probably not something that can give you full instructions on how to build yourself up as an entrepreneur. The knowledge that you need, you need to download multiple sources.
But I can help you get started with is to create your website and teach you how to generate enough traffic to your page so that you are able to generate the sales that makes your business will survive in the long term.
Entrepreneurship Education Training.
Although it is hard to get an education that can give you all the tools.
Are there any places online where you can acquire enough extra skills so that you can manage.
Especially if it is an online business you want to build.
Be Home Entrepreneur
Most businesses are started from home.
After all, where we have our base and feel safe.
I think even the best and most creative when I'm in familiar surroundings.
But I'm building on a business that I can work with wherever I am HeNe
Work From Home Entrepreneur Ideas
Many times, it is important to have an idea if you want to be an entrepreneur.
It is generally not created over a day, but can come to you on a whim.
I believe that in many cases that you build it into something you can in advance, either something you have thought of to build on, about a hobby that you have.
It may also be that you have an education you would like to start an independent business around.
Creative Home Business Ideas
As I see it, it is a combination of what you already know and what you are going to learn to help build the foundation for your business.
I have personally chosen to create this website because of the company that I built some years back.
I closed when I actually was burned out and did not have more to add to the industry as I was, and still is a part of.
The reason I train myself to build websites is that many times I got it done by others, both too bad and too expensive money.
A website can be started completely free and there are endless possibilities for what it can be about.
But one thing is for sure, a website is your window to the world and the Internet is the place where almost all people looking for information.
Either we are looking for information, a product that we intend to purchase, a service that we have to do.
There are very few businesses that do not use a website and do not need one.
Online Entrepreneur Opportunity
There is a huge selection of business that you can run from your computer.
Do not, do not believe it's easier than it is to boost production.
I have previously on this blog described some things that are definitely not worth your time or money on.
It is definitely something that I am going to continue with.
As most of the deals that we encounter either on social media or other Affiliate networks are not either your time or money's worth.
Since I am a very curious and have a purpose to help make sure that you do not get ripped off just because you want to have your own business