Have you thought about how much, you really can use a personal homepage for?
Just to have a place where you are able to both save and share your thoughts with your fellow man.
I consider my page here as my very own house on the internet, a place where I open a door to the world, and a place I will be happy to show you around ind
I'm talking not just about a business website but also a personal website where you can share longer articles that you write for example with your friends in your social networks.
I know that many People in Your social network looks at your profile and look at how strong your personal website.
Especially if you plan to use it to expand your client network with a website.
This are some of the first things I personally look for is, Do you have your own website and how active you are in the media. See How Easy it is on The video below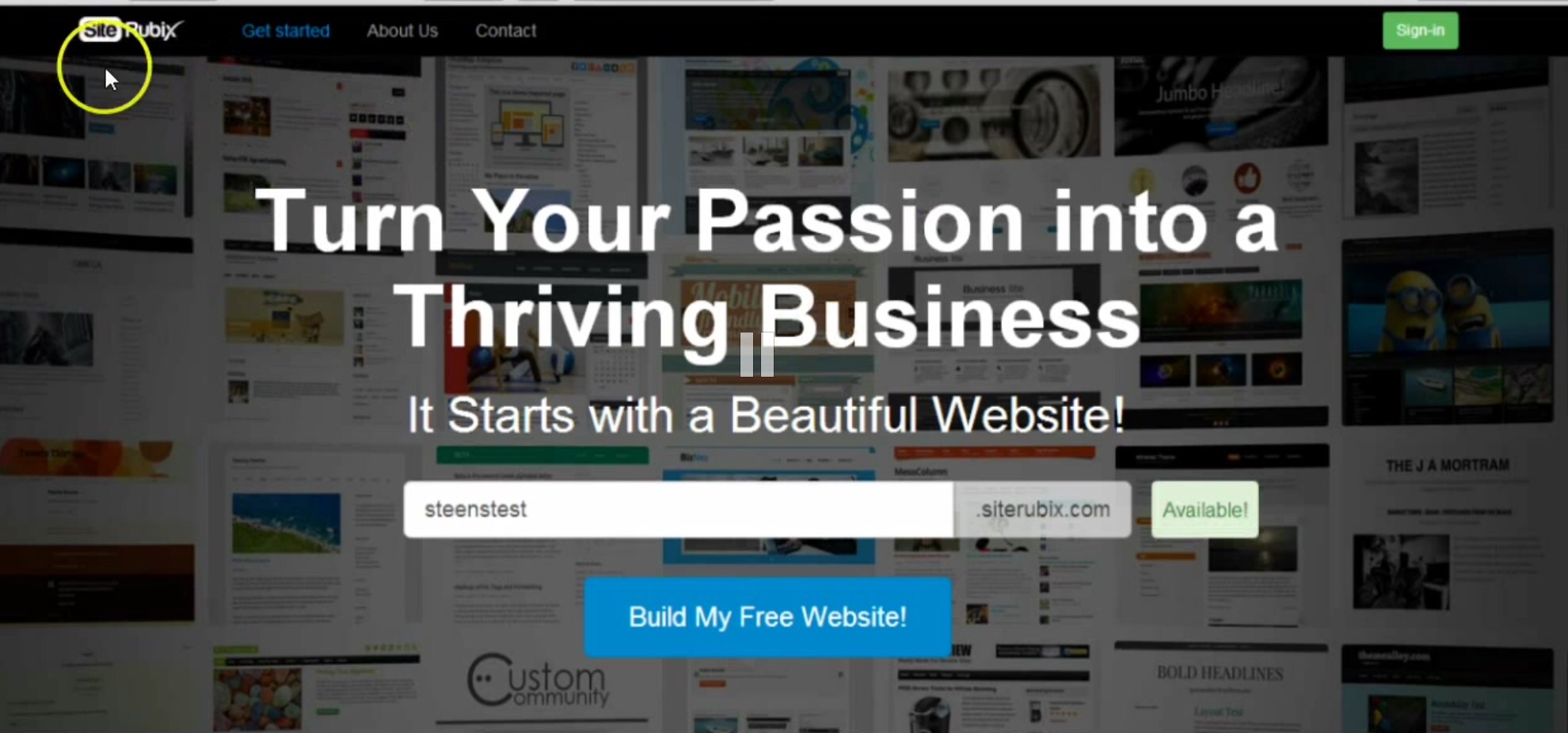 Of course, your page deal with a subject who both interested but very much also provides good valuable information to your readers.
I use my page to build my own party.
When doing it so I build slowly also Build my business up.
Just remember that good context and trust is not created in a day.
It can in many cases also help you if you are out to seek a new job.
Both you trained in writing a good card application, where you'll link to your own personal website.
Have you made your website then you are also a step ahead of your competitors for the job.
Here you will at some point be able to emerge stronger if you also write more engaging.
Now you are thinking enough, this sounds complicated and now I certainly learn a lot about how I coding a website and I can build a free website from scratch.
But no it's not what I will describe here.
What I want to talk about is how to build a website Using WordPress.
There are many good alternatives, for example, Google blogger where you can easily build an awesome page and use it as both a personal page but also as a business website.
What I do not like here is that you do not own your website if you build it with Google's tools.
You can use them for something else but I see that it is only necessary if you need it for business. So you can track your traffic on your page.
What I want to highlight here is a wordpress system called SiteRubix like myself use to test my pages and find out how they work.
It helps me decide which design I want to use and how my part to be built up.
I think it's important to have a simple clean white page.
Have you thought about using your website as a personal page and really only want to share a non profitable item, you may well choose to have a theme that is a little more colorful.
Should you use it to build business around, I thought that it's more important that you think about your readers and how easy it is for them to navigate your page.
I have chosen a simple white theme for my site where I found it easy to build the entire website around a simple navigation menu.
There are two common systems when you will not be responsible for the coding of the website.
I do not even so much the use of joomla.
I had built a social media with it but it never got to run, but it gave me the opportunity to see what it can really do.
I know you in many ways here have more opportunities to make it static and that many web designer uses it to their clients.
I do know a bit more about wordpress is how easy it is to work with.
You can actually make you a website in under a minute.
But you have to work with the very long time to come. I feel that my website evolves along with me especially when I add new context.
I learn something every time I write a post and so I am reasonably confident that you will experience with your.
I have written about it earlier so see here how easy and simple it is. As I said two domains and 14 theme that you can start out with for free.
I can even offer you 2 times 10 lessons you learn actually learn enough that you can build on it and generate traffic from search engines.
It's like I said free.
You also get my help to build, I am very concerned that you have built it up in the way you intend it.
If you want to learn more so drop me a comment here or write to me in social media I will mighty happy to discuss what you can do for your website or learn a little about how to work online