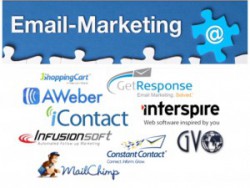 Here I will talk a bit about what to use the ingredients to create a mail campaign. First of all, you must know what you want to do with it. But why would I use an email marketing service?
Should it be exclusively for sending your readers on to an affiliate program, I still get you a part of this kind of mail? They end up unfortunately or should I say fortunately always in my spam folder.
The only reason I open them is to write about these products.
Preserved some of them are quite excellent products, but the vast majority is not worth wasting time investigating.
It could also just be your blog updates as you would send out to your readers, here it is more normal that they go into your inbox as there usually are not speaking here about the affiliate products that do not link directly to an affiliate product.
When you link to your website from the website's mail so hang the two things together and will certainly hit your readers' mailbox.
Why start working with email marketing?
Personally, I see it as an extension to this website.
I want to help to create more value for you who visit my blog.
It is also the reason I'm a little long on the way it is for me to create a video series that will help you to learn the most basic things about WordPress so you can get started on creating context.
Then I'll just send my blog updates and new videos for you.
When I personally am drained of all the people who try to sell products without giving me a reason for me to buy them.
That is also why I will stick to my development plan which is to help rather than that I get personal sales.
My motive is to do it a little easier for you to contact me and get my support to you to work with your new website.
It's also the reason I have not put the series up yet.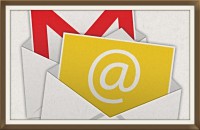 I expect to be edited and made my videos more understandable to go. I have fun when I make a video, but so far they mostly did for that I can get better video media. It will continue to be, but I also need to be able to help my readers to a better understanding of what you can do with WordPress.
I have simply not the beginner friendly enough for the new coming online. You can be on my subtitle shall see that this is also a journey for me. So I expect as I said, not my first serial converters exceptionally high.
But I get some training on how to organize my help to those who want to follow in my series.
But my main purpose is also to make contact with you who can use my message to something. I will never be able to give you the same network as I have. "
But I will hopefully be able to help you to get an idea of what it takes and how much work you need to be in your hand to the success of your online work as you need.
My strategy is, as mentioned divided into three parts first let me give you my professional course "which reminds of the drop-down menu that I have started to build here.
It is happening here is my first real workout that you can just browse through this site.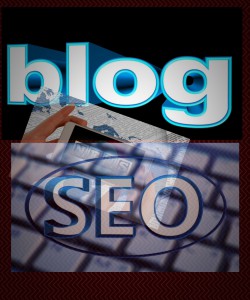 But it can help you to get a glimpse of what my series is going to.
The next thing that I continuously will give you is my blog updates where I so far have already started to write articles on both context and images.
These are some of the ingredients that are necessary for understanding how to get your website to talk with the search engines.
They want you to build a website, so they have a lot of help tools we very straightforward to get tagged along with your site, then you talk to them. Via some code.
But as I said it is a huge page topic which I will use some of my hangouts to help get you started.
So by starting to follow me on mail then you will also get this kind of instructions
I will touch on topics about how you limit yourself within your niche, how to make the first structure on your new website.
It's simple really, but I have met many who would like to start but do not do their niche narrow and focus their research.
I will start my series to talk a little bit about, I will in the first video spend some energy on this subject, I think it's a little overlooked but critical for you to develop your website in the long term. "
We need to get at some ways you can build your context.
I will show you how to find the words that Google would like to have you write about in your niche here you can find them both directly in the search engines, but you can also do as I do and use ubbersurgest "which just a way to gather them together into an article. I will show you some ways you can share your idea up so you in a very easy way to create your context.
Something that many people use is rated products that fit into their niche, I want both my hangout and in my video series to show you how to create a template for making judgments as part of your blog roll
Of course, we also talk about the pictures.
As you know, the Internet is much more visual than to read a book if you do not use images as coming to suffer in the long term.
We shall touch upon how you can charge pictures without your Website will be burdened too much of it. I will touch on how you can edit them both inside the office in wordpress.
But certainly also, how you can work with them outside of WordPress. I will get a little into where to best place them in your articles.
We also need to get a little into how you can choose the image you want to use in social media.
We must also learn to communicate with our readers.
Here are several tools and techniques that we need into use. But to turn to your readers directly with your questions is also a way you can get information and opinions from your readers. We also need a little into how you directed your readers to the articles which you would like to limits
The third element is that you might have figured out that I also want to invite you to hang out and help you with your social accounts.
As you can see, it can be difficult to navigate in all this.
So by making a series that has it all organized, I also think that you will eventually get an understanding of what to do when working with wordpress. My hangout is going to be much more itemized videos themselves.
Now think when he can then I can too.
Yes, you can it's not that difficult as long as you have a plan and a network.
Yes, look at where and how to get the same education and the same secure hosting for your websites.
To be honest, it may well be that you still are not interested in working online.
Therefore, it is free to look at, yes you are allowed to test it for a week with all the platform contains. So you do not need money from his pocket to get a website.
You do so much just to download your free hand here
If you have a question so please write to me either here "or else just send me a comment below so have others enjoy your question.
Please Remember to share and like