I have written about children, cars, sports, games and pets.
But what if it was an entirely different interest that you have.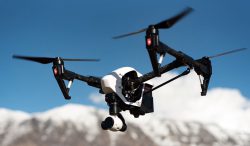 How about the gadget.
Things who can be controlled by a mobile device.
Or something that makes life easier in the house.
Personally, there are very few that I use, but we fly once in a while with our drone.
Although it's not everywhere we have to fly with it; we're having a great time shooting ourselves and the landscape while flying with it
We have just acquired a robot vacuum cleaner, and it's fun it starts even once every other day and vacuums the room where it is.
Yes, it's almost more thorough than I am.
Yes, it had almost vacuumed my feet here the other day.
I'm on my smartphone every day.
I have to admit that I do all my context with an iPad.
What gadget do you use in everyday life?
So even though I do not feel super modern, I use some electronic aids in my daily lives.
Not only belongs to a single niche, but there are also more electronic aids for almost all niches.
Just try looking at Amazon.
Almost everything you head there also has some aids.
For example, if you're looking for things for your pet, you'll find things that can help monitor and react to it when you're not in the house.
I do not have any pets, but my girlfriend has the house full of them.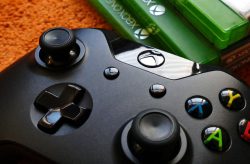 Our children use the inappropriate gadget every day my son uses aids when playing online games.
Their consumption of them exceeds a bit of my imagination, especially smartphone accessories.
Here I speak of us who will be brand new in it for internet communication and games.
My son has the first primitive version.
Where you can only download an app that belongs to the glasses.
Here you can play some selected games designed for the glasses.
They are also available for PlayStation.
But right now the technology is quite expensive.
But just wait it will be a hit in a year or two.
I have read that work is being done to build houses that are smart where you can do many things from a smartphone through an app.
Things that can help you save on energy as well as on your purchases. There will be scanners and coolers where you can get your item delivered.
I saw a broadcast where a lot of these new things are being tried. Think if in the future we will live in houses that do not use anything but alternative energy and can be controlled from a device similar to your smartphone.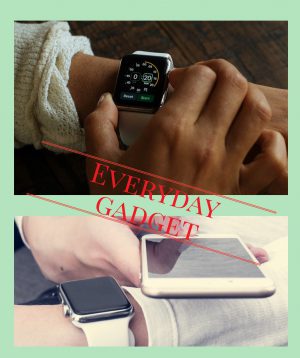 I do not know what the future offers but this is a huge unexplored market for us consumers.
As I said, I'm a bit old-fashioned in choosing ways I like to do things.
But the next generation here in my family has an entirely different view of the electrical aids that can help make everyday life more fun and entertaining.
The subject is vast and can not be covered by only one person, but you will find a single product. Preferably one that you use.
Then you have an enormous earnings potential here.
As with other microniches, it is a matter of finding a small audience that you can potentially help with a problem.
How do I get started?
Here, each of the things I have mentioned can be a potential website that you will almost be able to build large without touching the rest. Just take our drone.
If you look at Amazon or yourself go to stores, then you will be able to find a huge selection.
Your audience wants to, and you can help by sharing your experiences and experiences with them.
Yes, that's fine.
How do I find that group?

You simply do that by finding the words they are searching for in the organic search.
These are also the words that will form the basis of your page.
I do not say that this is something that happens from one day to the next.
Then people will follow you and your page, and then you will start to see results automatically.
But you have to learn to build it up.
So why not take your two pages and the ten lessons.
Then you can find out if you want to work on it.
When yes there is a trial period where you get full insight.
But look at this "and find out if that's something you'd like to learn.
If you burn yourself for some gadget, let me hear it down in the comments box.
PS just remember to press one or more of the social buttons below.