Some years ago you had to learn how to code it yourself. You should be able to 3 things to do it.
HTML
It is the actual content that you had to learn. It can be small big, headlines, link, color and more.
CSS
It is the design of the website itself. For example, where the menus should be. Must be a headline image. How many columns should it into, there must be color in the stomach. And much more.
Script
All the features. Here are several thousand to choose in within. But all the things that make a website work.
You can see just getting started oceans of time.
Not to mention the patience is also required by the web developer.
The pages that people built earlier were of course much more straightforward in their structure.
I still enjoy visiting a website that is very simple in its construction.
Fortunately, the times have changed, and some systems have that makes you not think so much about developing in codes.
No, there are now called CMS systems (Content Management System) systems.
Wherever you just as a developer should think about content.
As said, there are several different systems.
Like everyone is right to use in their way.
I have chosen WordPress for the simple reason that it is the most significant system and system that has the vast majority of users worldwide.
Is it difficult to build their website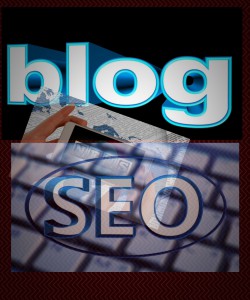 The times have changed.
It's still hard to design and build its side from scratch.
But do you choose to build your site with the CMS system that over 60% of all?
Then I will say that it has never been easier than it is now.
In most places, you can start building it instantly with a single click.
Yes, you do not have to think of coding anymore.
You should only think about the features and content.
Yes, we do not have to learn anything about the coding.
Should we use a function, you can only choose between all the plugins that.
Do you have an overview of what it should be?
It makes no sense to build a website without your purpose. There can be many different purposes.
It can be private where you just put pictures of yourself and your family.
Use that feature to share on social media.
Then you can choose how long you want your social things publicly.
It may also be that you like me.
Have some topics that you would like to have publicly publicized. For example, on this page, I have a lot of reviews of affiliate and network marketing companies.
Yes, I look at what it is for some business proposals that I meet online.
I use social media my mailbox and of course some of the affiliate networks where the products come.
The reason I do it is that I have a tower on the side of shady online deals.
Then I have a smoking cessation site.
I share my feelings and thoughts around my smoking stop.
You can have a completely different purpose.
Maybe a local business.
What about a sports club.
They can also use a website.
So you can see that there are commodious purposes of having a page.
Entrepreneur. Do I need a website
If you are an entrepreneur, it's your window to the world.
No matter what kind of entrepreneurship you are working.
Even if you have a physical business, your customers will also benefit from news opening hours and more.
A webshop almost gives itself.
An entrepreneur who does not have one, here in the twenty-first century, is far behind his competitors.
I started my Transport company. I struggled to create specific visibility, especially online; I had a big challenge.
I did not have the time or the skills to do it myself.
What I had, on the other hand, were all my texts and pictures ready.
But it nevertheless cost me a considerable amount of money.
Is there a system that I can use?
The answer is apparently yes. Had I known this system?
Then I had saved a lot of money.
Money that I did not have to get it created a good website.
But we are also talking about time right back in 2004 where Facebook was not yet on the pitch.
As mentioned, there are several systems can help you come online with a design that you can be happy. Yes, I'm talking about WordPress.
An open source platform has been here for over ten years.
In principle, you are only one click from having a page.
Yes, choose a name, buy it.
You can usually buy it as a single package.
Where can you learn to build it?

That said, there are many places where you can buy an excellent package.
The problem is what you get in that package.
The Internet has become a more insecure place to move.
If you choose to buy and park your domain somewhere that does not secure you automatically; you can run into some issues during the process.
You may then have to purchase the various tools that will make it extra easy for you.
What can happen, if not bought the entire package at an overpriced host, so you will be sure to buy it?
The price will be entirely different, and in many cases, it will be too expensive compared to what you get from it.
I've talked a little about what to notice if you want to buy a complete package.
What I have not talked about yet is what's going to happen once you've installed it.
You would like to learn to fill content on your website that is both found but also read.
Yes, you do not have proper use of a website without content well?
You can find pieces of youtube on how to put it together.
What if I say I have the whole package ready for you?
What if I say I have a place where you can get it all.
Yes, a hotel to park the side.
Name service so you can buy a name for your page.
When yes, all the things with backup, security, speed, and more care.
In fact, it's not something you notice in the day because you feel that the page is in perfect hands.
I wrote a little about teaching.
I have to admit that there are so many hours of teaching that it is hard to describe in a small sequence of this article.
Because there is all the education that you need to create a successful website.
It together, so you just have to follow that step by step. Not only that, there is the unfriendly webinar that also affects all the topics that you may encounter during your online travel with the website.
When yes, there is in addition to the technical team who is there 24/7, also several hundred and thousands, how many of them have successfully created online.
They are all ready to help you.
When yes, many of them have also taught teaching that is useful.
Yes, you get, just all the tools you need. Build a website.
That was the purpose that you want it to have.
What does it cost?
Now, you think all that I've mentioned here is going to cost a fortune.
It often makes all the value that I have only told you a little fragmentation.
But no, you can test it entirely without having to deal with anyone other than your email address and name.
You heard right.
Use a week, get a website where you get the first ten lessons.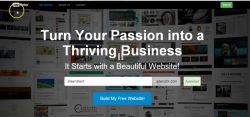 Without having the credit card out of pocket.
No, you do not write up on a list where you get all possible and impossible deals daily.
What you get here is allowed to test yourself for a week.
Find out if you want to move on.
Or just let it stay on the website you get.
The one where you can put it up.
The one you can, of course, keep forever.
Of course, I require some of you. Yes, your time and your desire to develop online.
What do you say?
On the other hand, I'm with all the others here to help you with the help you deserve.
The page is yours, and you can always build on it if you just want it to be a try.
You can also upgrade.
Once you get everything, you need to build it correctly.
But look at it first and decide that.
A conclusion I need a website?
Here is my question for you.
Are you hungry to get out of shadow among all the others you know online?
Do you have a case or are you already running a business where you need to feel that your control is yours?
No more swift solutions.
No more worries.
Can you say yes to that need?
Then write to me below and let's look at your needs.
I have written a lot about how it takes place to see what I recommend you consider.
While you're here, just remember to share in your social networks.
Can be done by just clicking on one of the social icons below.