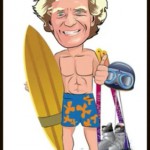 I have found an alternative study in how you can learn about the paid advertisements on Facebook and Bing.
Info Cash 2
Review
Name: Info Cash 2
Website: http://chrisc.com/
Owners: Chris Carpenter
Google Rank: 2 out of 10
Info Cash 2 Product Overview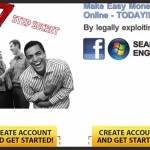 Yes what is it?
It is a three-module video series of over 4 hours of lessons in total.
Each video last about half an hour.
The first module is an introduction to how to put a paid campagne up on facebook and Bing.
Both places still allow direct affiliate link.
Something Google dont alove any more.
The program itself is based on the new partnership between Microsoft and Facebook, where they have joined forces linking the two systems.
You learn how to build a paid campagne up with a direct affiliate link from either clickbank or one of the other affiliate networks that are online.
Module two to teach you to build your list up and build your own Affiliate blog so you can both generate organic traffic but also the paid traffic.
Module three is where you learn how to create your own info product that you can sell on in an affiliate network.
This is where you have to pay $ 197 to get the information.
In addition to that, you get a facebook fan page build with and a good review of how to set it up with topics as there are many who read about.
You get quite simply a software that helps you to build your fan page up and help you to find articles that there are many who read.
It gives you obviously both extra time but also a slight advantage over other fan sites.
The Good & the Bad
The Good:
Although the intro video would still built up as a publicity stunt, so you actually get a glimpse of what you get for your $ 47
You actually get a good education, being able to build your own campaigns up.
Oddly enough, you do not need a website to start with.
Bing actually allows you to items directly Affiliate link
The Bad:
Unfortunately it is not new in the online world, I think personally that it is to start in the middle of a journey.
It's not as easy as Chris gets it sound
It can quickly become expensive with some campaigns that do not work. Even if you learn how to analyze them
Who is Info Cash 2 For?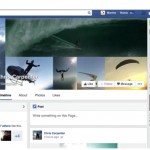 I think personally that it is very important to learn how to build his site first.
The fact that you go directly to put paid camp remorse up in Bing and facebook can quickly get out of your control and you are going to spend more than you earn.
Therefore, it is not for totally new online. But for people who can navigate the search engines.
It is true that you also learn to build a website in module two but. But I had not seen the two modules swapped
So even if you actually get a lot of useful information.
I thought it is important that you have a clear idea of ​​what direction you want to drive your business.
Info Cash 2 Tools & Training
For $ 47, you have to have been written over 4 hours of good exercise and it is fairly up to date, although much based on the tactician Chris has been with Google the time they allowed to be linked directly to the affiliate products.
I myself thought that the day I have spent here has been very instructive. I would say that it is built in a clear way that makes that I have not felt completely filled up with information.
But to say it is intended for beginners is somewhat exaggerated.
I clearly have the attitude that you have to learn how to build your own website before you get started with PPC campaigns.
Info Cash 2 Support
Now I have been in medlemsforumet and I must say I am very impressed that Chris actually more or less have the answer to people's questions.
I thought this is very positive and has only experienced it at the training center which I am affiliated.
Info Cash 2 Price
I am very surprised at all the information that I have received a lump sum of $ 47 I did not really expect much.
Even the upsell is to get the rest of the course so you can build your own info product is actually not too expensive.
My Final Opinion of Info Cash 2
I must say I am amazed at how much information included with this 7 step package and although there is much I have been very easy to follow.
Now I have a program I follow. I would not immediately implanting what I learn here. But I can as I said, noticing the good intentions with this.
Just remember that not all of your campaigns you earn and these tactics can only be used as long as Bing allows you to link directly to an affiliate product
Info Cash 2 at a Glance …
Name: Info Cash 2
Website: http://chrisc.com/info-cash/
Owner: Chris Carpenter
Price: $ 47 and additional sales to $ 197
Overall Scam Rank: 40 out of 100
VERDICT: LEGIT / NOT LEGIT

With the skepticism I met with the products,
I must say that I for once feel that it is worth the money.
It is not advertised as a get rich quick program even if you in the intro video meetings Chris in an airplane vessel. Oddly enough, I thought that I should use the 40 minutes the last to hear a long sales pitch.
But you actually get a glimpse of what you'll learn.
Have you worked with PPC or want to know more. Then you are more than welcome to drop me a comment below.
But you will know more about how I build my business up. So look what I've written about it here.
Remember it's free and I have two websites for you that you can work and generate traffic to