Can I make a good travel description and earn money? Why not?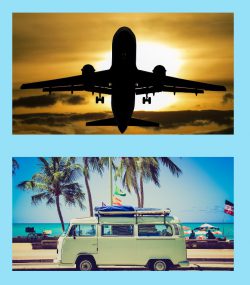 I sat looking for a trip to my son and me. But we may have to find a trip for the whole flock instead.
Then I came to mind that the travel industry is also a huge industry.
So why not make a niche website about it to travel.
I can give some examples of where and how to reach a single destination.
Here can also be an airport guide.
You have some tips on how to expel time at the airport.
I could get even when the trip is over make a travel description on a website that could help others who want to travel as single parents or just unique, just before it's going to sound like travel dating tips.
How about combining dating and travel descriptions?
I am single and have been there for some years, but I do not lead after dating. I have a girlfriend.
But you can see the idea.
I could also link it with the idea I wrote about camping. Then it's also a way to travel.
It's not my way to travel; I like to go either by train or by plane.
Yes, if I ask my parents, they know many places where they have been.
Do you see the idea here are many conventional ways to travel and disguise many small page niches that are almost wholly inexhaustible for content?
So what I want to do is to start my travels.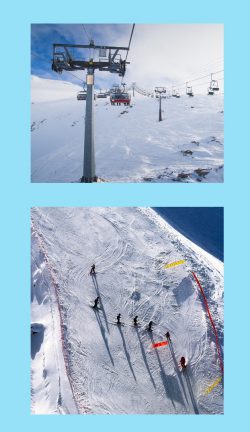 But we travel both summer and winter.
But just making a personal description of the sites you visit can most likely help many to decide where their destinations are going.
I'm currently looking for a trip where I can get my girlfriend and her girls. It must be on a relatively cheap budget.
Then we get a little more to go.
It's a jungle to navigate in, and I could indeed have used some experiences of the different places we have looked.
I have met some social reviews of the hotels I have looked.
But it is probably not the same as a description of the area that I would like us to travel.
If we talk winter skiing and skiing, I have tried some different where I have had good but also less good experiences from the place.
I think skiing is the best time of year.
There is nothing better than getting up on the mountain if you ask me. I have been to several countries in Europe and skiing.
Northern Scandinavia here is beautiful but on the other hand cold. I have also been in the southernmost mountain range in Europe.
I have tried some of the favorite places and some of the less popular.
Here I can greatly benefit from other low descriptions of the places I have been.
It can be anything from descriptions of the mountain, experiences with hotels. Or what about the snow.
Ok, the last one might be a little hard to do other than a more or less live rating.
I have also had very different experiences about the lifting systems.
Yes, in some places there has been a queue for much of the day. I have also tried a couple of ski schools. And here there is a big difference between those I've tried. Yes, there is a vast difference from area to area.
An excessive niche Or?
Yes, I could find many infinite topics to write about here, and each one could go to an entire website.
Just take descriptions of the hotels you've been.
How has their service been to you?
Where to eat well, there is a good restaurant attached to the hotel.
What about vacation apartments is better than paying a hotel.
Have you been to sightseeing?
Which. Sights have you seen?
Has it been good or bad?
It's not because I've traveled very much, but only with the experiences I've had, I will easily be able to fill more posts from each place.
Yes, just our ski holidays where we have been in several places and met many kinds and smaller hotels, lifts. Skiing, ski schools and many other things I've experienced.
As you can see, this is also an unimaginable niche, which is very fast becoming too broad if you are not very specific in your choice of subject.
Here are as many audiences as you can hit very accurately if you want.
A single destination can quickly fill out a lot of articles.
Yes, I would rightly say that you can create a lifeline with this niche.
Just without having to have the customer contact.

But it's because you learn how to put it together.
Yes, you have to learn how to create a website, and you should learn to approach your specific target audience.
If I say, I will help you get started freely.
Yes, you get two websites and ten lessons.
You can create your very own travel website.
Read here where I've learned to work online.
If you make the decision, I'm here to help you further.
So go ahead today.
If you want to know more about where and how are you very welcome to write me in the field below
PS just remember to press one of the social buttons.