What is an email marketing basic idea?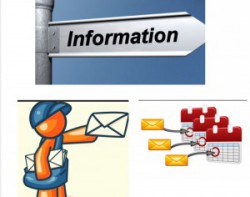 You can either use it as an update for your articles; it can also be a course that you send an email. I would create a small line which is a taste of what I can help you.
As I said, there are several different types of campaigns you can create.
Either simple updating where you just submit your articles to your readers.
When you've written something, that relate to the topic as they have provided their email address.
It can also be as many do give a gift to an email address where you can send your updates or offer.
The bad idea is to send something that you did not create. Unless you just intend to post your articles out here, it may be enough just to use a free service that does not contain a series, even some of the free WordPress plugin makes it entirely reasonable here
It is my motive to create a series of videos rather than just sending a book that I still did not create.
Why Do the campaign itself?
Most books that you can download down as gifts do not have the value to your readers that you can create along the way.
My gift is a simple course in WordPress where you can start out with me as a sparring partner.
The idea is that you in this way can create permanent traffic to your link whether it is a blog update, affiliate offers, a video or just a course as I started to prepare for my website here.
The drawn part next to me but it can also as part of my learning process.
The only thing it does not have to be the work of others. There are many affiliate products that you can download into actually also has a mail series attached.
My problem here is that it is too easy to figure out that it's not coming from the very person who sent me an email.
It is simply just another mail which will seek to generate a sale. Yes, I often write about the products, but I do most to warn against the kind of business method behind these email.
To create a series even think about your readers, it is they who will help you get more traffic to your website
For me, it also needs to have something valuable to add my series.
Most email lists come to selling and upselling; I have spent too much time and money on products that have come to me from my email account.
Find your target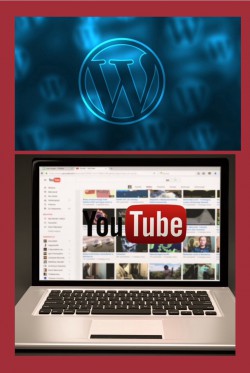 My goal is of course to what I do and shows you must have value so that you can make a decision whether  are willing to do the work it takes to that you also get your website to grow out of the ordinary
Before I go on the air with it.
So far I have made some videos addressing it to work with WordPress.
Here you can see some of them on youtube.
All I show you online will be to find on youtube so, for now, there are not some delights between you as a reader and me as a producer of the series
In my video series, I will discuss the most simple techniques to build a website.
As you may have learned, it can be done in a few minutes.
It's more what comes to an a life project afterward. I see it as my personal development as merely my story online.
Now I can share with you, not only from my youtube channel.
I will allow you to get it down directly to your mailbox. Along with a little instruction in the mail about how you can do it, I'm talking about in the video itself.
But above that, I fill my drop down menus out of this course.
So I'm going to expand my contact with my readers which are also you.
With an email course which clearly here, in the beginning, will be a test of whether we can create a relationship from the mail as I have planned to send to you
Another thing is that the first few series I'm going to do is not to deal with sales.
Most things that I have met online is not worth neither to waste time or money.
The return I will do after you have received your course is to invite you to hang out which is something I just started over.
Hangout has said that both rooted in youtube and G +, so it is a customized tool for teaching and communication.
It will fit perfectly into a captured series of emails.
By having a mail series linked to a website, you will, in the long run, get traffic from more than one place you will simply get an extra traffic resource beyond search engines and social media.
The good thing is that I can integrate it with social media, here you get both my articles but also an opportunity to connect with me in social media.
I prefer Google+ which I definitely think is the best platform to communicate a message out to your readership.
If you are stronger on Facebook, it can be a good place to look your followers go.
True, social media is not the place where you can generate the most traffic, it is very few who click on your articles and reading them.
But I think it's a great place to meet people within the niche that I have chosen, it is in fact in most niches.
You can always find a group who have some debate about the niche you have decided to work
Personally, I have always been happy to act on the social network; I am a part of some great discussion groups where there are some gems of the working document.
But yes I have one but, social media is not the place where you only need to put your updates. For me, it is a way of communicating my opinions and ask questions.
People do not want to be sold to here either.
So like with a mail campaign let be trying to keep directing your readers in the direction of an affiliate link or affiliate website.
What needs to first?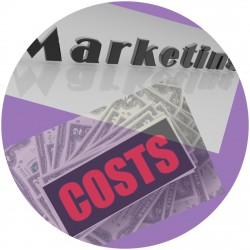 If you even think that you will also receive an email series that can build your traffic, so I recommend that you jump directly to the first point: to get yourself a website. Yes, it is here where everything around your person online unfolds without a website, you have no authority online.
But you know what this is ten lessons and waiting for you with two pages that you just can get to work on it immediately. And no, do not pay to test the program, as with so many other platforms online.
You can read more here about how to get started.
It does not build itself so get started today
How can you create a campaign with email?
Yes, first and foremost, you must make up your mind what kind of campaign you want to run. If you're like, I want to run a series so there are several ways you can do it automatically.
There are both free and paid tools that you can use.
Many of the free tools are quite excellent to test it with; it's good enough few of the free where you can create an automatic campaign.
I do not put me firmly on which one I will use yet.
It's like I said WordPress I work with and there are certainly more opportunities.
Given that I need to create a series, so I'm probably more need to look for the tools that cost money, here are several options and I would like written not enough put me down to where I need to download the tool.
But I will make sure that my mail comes from somewhere where they're not going to end up in your spam filter.
As I've written previously, I mighty like to show you how you can prepare to build an email series.
But instead of starting with a mail series then you ought to think about getting readers and consequences. If your readers know you, so they end up not in your spam filter, no open your mail, and they expect to hear news from you. You can read a little more about where and how you can create you a proper name online
So let's networking.
You can either write to me here or give me a comment below.
Remember to share and like