First and foremost, you need to have something to write about.
I would say it is important to choose a topic that you know a lot about, especially if you do not have your own blog yet.
I thought that the best thing you can do is to build your menu line.
First made a page about you.
You could made it as the history who has led you to make the blog.
A page about your rules on the blog (Here Google Webmaster some different you can go in and choose from. This is the only copy you may make)
You also need to make a page on how to get started. I would say you should do about 15-20 pages.
How you will design it is more or less up to you.
Remember you can and must constantly improve your work, also what you have already made.
How Long Does It Take To Get Traffic To Your Blog
Yes it takes usually not very long to get someone to spot it.
To build the great so you can get more readers and more traffic can take a very long time.
It requires that you continue to find both new things to write about but also that you know how to write more about the topics you have written about previously.
How To Get More Traffic To Your Blog For Free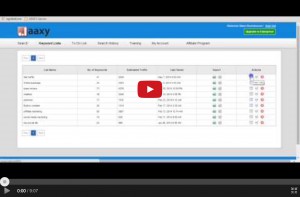 Some off you post or pages are realy Important to drive Your Readers to.
The best thing you can do to continue to build the articles you've already written.
How To Get Search Engine Traffic To Your Blog
As I said, everything becomes text indexed in the search engines it's just a matter of how.
Therefore, I am not thinking so much about finding the right keywords.
I'd rather use the time to write about something I think people want to read.
Are there written enough and eventually people will also find my articles.
Add Google Analytics WordPress Blog
I will not write so much about analytics here as it is a tool that has so many options that it takes more than one article to cover, but there is a code you can add your All in one SEO plugin which track all traffic to your pages and records.
But there is one feature here that shows which of your context which is most visited.
Here it is important to just write one or more items at about the topic that you are working with.
And in this way strengthen internal link to the pages that are important to your blog.
I'd love to show you what I mean.
Use just a few minutes to see how you can learn it in the best way.
Keyword Search Engine Traffic
When you use the organic search especially when using long keyword phrases, you will see that no matter which search engine you use, will arise opportunities.
It is quite quite simply the people they are looking for when they enter and looking for information on the Internet.
The good thing here is that it gives you great opportunity to find something to write about.
At first, it's probably the best way to get your blog up and stand.
If you make an adword account, Google has a keyword tool called Google planner and I thought for a start it's quite ok to use.
It's not quite as user friendly as I use when I feel that I have sometimes found it difficult to organize my keywords with it.
However, it can be used to assist in the beginning.

What I'm using right now is called Jaaxy, and it is free whit The First 30 Search.
You can actually use it for free forever, all you have to do is to get others to use it for free.
You get 5 new swell for each new you get to use it so it can in principle be entirely free.
But it can also move the focus slightly from your text.
What Is The Best Keyword Tool
Yes I use jaaxy in combination with the words I find in the search engines.
I would say that it makes me really easy to write long articles which will end on the first page of searches.
On several pages.
Online Keyword Tool
Yes it is an online tool which will be upgraded several times a week.
It contains all the information you need when working with keywords.
For example you can see if there is a video on the usual video sites, see if there is written an article that contains your keywords.
See how much value your Keywords.
It's really good to know, that this is really something people are looking for when they search online.
But check it yourself, I've certainly felt that it is both fun to use, but in the highest degree is a very powerful tool to have access to.
To learn more about what this is about and how to get started then just drop me a comment. I absolutely love to know what you are doing or just to know you can get something out of it.