I often think that one can sell anything online, it comes just to getting to know the product you want to sell, and then you have an excellent opportunity to talk about it.
Ebay
You can if it's, things that you're doing or else would like to make a web shop for, it takes just a program with a template where you can put every single product in a kind of box with price and a small description and course.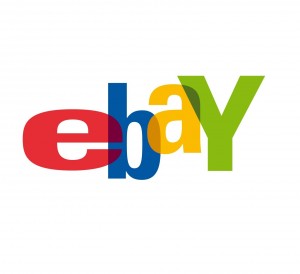 This type of trading is magnificent if you have a stock of goods.
There are also many who have a small business of selling things on Ebay, but it requires that you constantly have either something to resell or even have a product to sell.
Ebay is a page that acts as a kind of action, which is both a buyer and a seller.
Here is traded everything from electronic products, clothing, design, furniture, lamps and more.
The seller sets a minimum price of the item can not obtain sold.
Then, as a buyer bid on the issue. All trading takes place we Paypal, which is an international online banking. So your trade always takes place in a safe way.
I would recommend that you always use the eBay closest to your address since you obviously have to pay for shipping too, but you can see inside the page what it will cost.
Also, to that if you are acting in the EU do not pay taxes on the goods, of course, you will find on a sale.
Ebay naturally takes a small commission on each trade.
They are also very restrictive for counterfeit product.
 You need a website
But you also have the opportunity to sell goods from a lot of different portals offering to be you can sell to them.  Called affiliate that is where many great things you can both sell but also write.
WordPress website

Here I suggest that you just create a WordPress blog which is quite simple to get started.
Here's a little bit of the places where you can get the products down to your blog.
I also thought that it is important to have a good blog to show if you use social media, it makes you seem much more improved when  all meet others in either one chat or write directly to the people in the groups you join
What is Clickbank
Clickbank: here you can walk in and find a software or info product that you can write about and sell on through your blog, you can usually see what you can earn for per sale you can generate.
Here you can also later sell online training or software that you have created yourself
It is usually high payment for a sale here for about 50% of the sales you achieve.
Here is a marketplace for info products it could be fitness, dogs, clothes, or what is worth.
Here is a marketplace where you can see what kind of a product. What it costs. Where it is popular and so on.
A product you want to sell.
1: find a book or an article that you can give away
2: it to a page where you give a book or software. In return for the book they must provide their email address, then you are given an opportunity to send updates or newsletter
3: it is called to create a list that you can share information and keep them updated
4: That you will send with your information is a link to the page you want to.
5: But as in social media, I am about to create confidence in the product. Someone using a blog where they describe the product, others used the newsletter and passed on to either a video or sales page.
Want to learn more check this out
A little bit about Amazon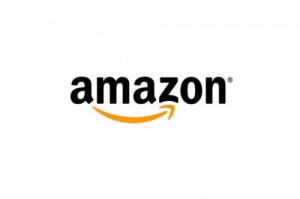 Amazon: here you can almost download everything down that you can sell on for a bit less commission for a sale. I've seen a deal here about giving you 10% of the sales you achieve.
I know that here are also a lot of books that you can buy read, possibly describe and sell further on his blog
Of course, there are many more places to get inspiration and products to sell. I will not affect all the places here.
Something that I think is important is that you are happy for what you are trying to sell, it makes it much easier to talk about this.
I know there are also networks that will pay you when people click on the link you put up for them, but I have not come that far yet so it's something I will write about later.
But whatever form is chosen requires that you know what you're doing, that your blog is good enough for someone wants to read it.
Would you like to know more about where I've learned to put this blog up, so feel free to read my review here
In addition to that, you're more than welcome to ask me either below or if you just want to debate on the subject throw a Comment