Do you have a pet?
It could be a dog my girlfriend has.
I know a lot of people have both cats dogs and other kinds of animals in the house.

It's not because I have an animal in the house itself.
But I know how much they mean to people.
You have a huge
here, there are all kinds of animals and a lot of equipment that you can buy online.
I will guarantee that you can find the weirdest products that sell well too.
I have not looked at Amazon yet, but I want to say that just the thought of creating a page about a pet product makes my brain think massive and creative.
Now that we talk about Amazon's marketplace, it does not mean it's their partner program to be used.
Here are tons of other good partner programs from which you can download link that can.
It does Amazon; I think it's hanging for about 48 hours.
So all that is being purchased there for the period from the buyer gives you the commission.
It's nice if they also act other effects than just those you promote.
Now, as mentioned, not only with them you can find partner programs that give a percentage.
Many times, the producer also has a similar program.
There may also be other networks where you can get a better deal for your work.
How do I find an alternative partner program?
Yes, quite simply you are looking for it after you locate the product.
Then you read the rules they have set up and compared them with the others.
I only have the reservation that they should be able to dump a Cocie in my browser's browser.
But I know that I can find some crazy and fun products that sell well.
The good thing about Amazon is that they show you what sells well and they also have ratings that you can use in your research for an effect or product.
Yes, people would like to share their ratings there.
They may be worth gold for you when you are going to work with your texts.
No, it's not an invitation to write them off.
More specifically, use them to build your thoughts about the product. In most cases, I will describe a product that I have used or intend to use myself.
The subject itself is far too broad. So it must be cooked to a minimum if I do not have to go over much more than I can describe.
You can not cover an entire product catalog as a single person
is where I can both use my keyword tool to figure out what's for about the subject. Here I can look at the competition about the sentences and words I can use later to build my articles
But also to find a domain name with weak competition.
So my page after I've created it has a good chance to end up in a search.
So why not create a micro niche around your pet.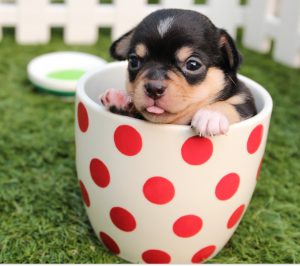 You have a lot of information that other people can also use to get a touch experience of having the same animal as you have.
For example, if we talk about dogs, you could fill up a whole website about feed and what it's good to eat. You can give the diet and how.
How to do to make the coat shine.
What about turning to people who are thinking of acquiring a puppy, are you a dog owner, you have a lot of experience that you can share here.
You can at least prepare your readers for what they are doing with a little new dog in the house.
Of course, these are the products you promote.
But your audience finds your context for help.
Some of the first things I wanted to look at when I decided to want something I could either enjoy or want to acquire.
Is the web what do others write about it and what can I get from it myself?
I am trying to find for and.
So if I should have a pet of some kind, then the net is the first place I want to search is online. Is how most of us have.
How do you do it yourself?
Do you use the web to get an impression before you think about acquiring something?
Use the web to search for information on how to do it. As I said, I do not know much about pets.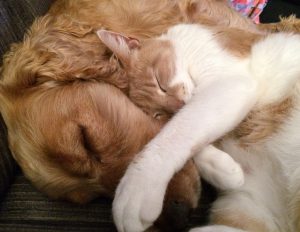 But I will fully be able to create information and debate by looking at what others say about a particular subject.
Here are also many official pages from which I will be able to create a wealth of information about the subject.
Your role as an author is to help those looking for the word that you have built your page.
We talk dog puppies.
Let's say you own a dog so you can share your experiences about how to keep it from peeling on the floor.
How did you protect your house from breaking it all that it could come close?
How you taught it to go nicely.
Why it should go well
How it behaves when it is alone.
Yes, here are products that can help you monitor it when it's alone
Yes, as you can see already here, there are infinitely many things that you can assist the reader.
Do you want to help create value and information about pets?
Then it has never been easier to build up.
Believe me, if there's lots of reading online, you still have a tremendous potential to help your audience.
In fact, it has never been easier to create a secure website.  Create value in a huge industry.
I do not want to do the job for you, but I want to be there to make sure you do not stand alone with it.
No, I do not want to see your credit card.
But I want you to read this article and start building on your page.
Use your first week sensibly and make a decision after that.
If you have any questions, please ask us in the box below.
Remember to Share and Like in your social network.
Just press one of the buttons.