Commission Coverup Review
The worst platform I've seen in a long
I met a similar product a few years ago it was called Go Click Cash and I would say I got it never worked then. Since I think I've become a little bit wiser.
At least with this kind of online products.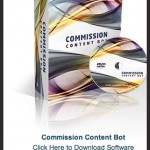 Name: Commission Coverup
Website: http://commissioncoverup.com
Price: 50 $ whit 2 upsell $ 97 and $ 197
Owners: Ryan Ramsey
Overall Google Rank: 0 out of 10
Commission Coverup, Product Overview
It is a package of 3 parts.
First and foremost, it is a wordpress software which is used to generate additional blog for your domain.

This means that you download it to your computer whit your host, you go and create new database.
It may sound complicated but it's quite easy and you learn to do it through the videos that you get with the package.
Then there is an Adobe software to help you find your niche by keyword.
But here I will not under any circumstance recommend that you pull down on your computer unless you intend to buy a new one.
This kind of software can be very harmful
The last is a software that has all the context you need for your new affilate pages
The Good & the Bad
The Good:
It's a cool video with speed and lots of action, which appeal to all of us who believe we can make fast money online
There is a smart traffic hole that gives your pages really many viewer
I think it's very cool to learn a bit about its database behind domain
The Bad:
The video is hot air Ryan Ramsey is a cartoon character
There is no smart traffic hole and if there has been so Google has closed it a long time ago.
Do not copy someone else's context. Your post will never ever hit the first pages in The seachingine.
Who is Commission Coverup For?
I am sorry to say that the only ones who buy this are idiots. The whole concept screams far away by trickery.
The only one who can make money from this product is Ryan himself, and he does not exist head.
The man behind the product name is Alan Magliocca
Commission Coverup Tools & Training
Someone will say that the 19 training videos are a waste of time, but I thought that you can always use technical training for something, I did get a glimpse of how a wordpress blog is set up.
Commission Coverup Support
There is no or very little support.
Since Ryan does not exist is the only thing you can staple you know is the videos and accompanying pdf
Commission Coverup Price
The $ 50 you can click away, get down to $ 9. But I know that the extra traffic courses cost $ 97 and $ 197
My Final Opinion of Commission Coverup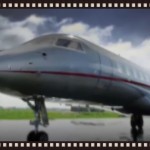 This is one of the worst products I have met long as Ryan is not a person.
I have only met with a positive mention of the product on a Empover Network blog.
And it gives me a feeling that this is something you do not even need to think about to get started with.
First, this kind of software harm your computer.
Second, you will not have a chance to get your articles up in the search engines, as the context is written before.
Commission Coverup at a Glance …
Name: Commission Coverup
Website: http://commissioncoverup.com
Owners: Ryan Ramsey
Price: $ 50 then there is of course upsell on the extra secret traffic
Overall Scam Rank: 90 out of 100
VERDICT: LEGIT / NOT LEGIT
As can be seen in the rest of this post is here under any circumstance any good business to start, you can not just work for 20 minutes and then make money.
But there is a way you can make money.
It requires only that you are determined to work hard and long. You must also be willing to learn a lot.
I will gladly help you along the way.
See here where I work with my business
In addition to that, I will only say. Stay you far away from the Commission Coverup.
There are other much better places to learn how to build business.